Our walking club began in the quarantine of March 2020 when we needed to get out and get moving. More walks were added throughout the year as people told us how much they enjoyed them.
Links are provided to download and print a copy at home. Or, stop by the Kirkland Town Library to pick one up.
---
Follow the Rainbow
Created just for our Finding Beauty Challenge in February and March 2022, this walk invites you to find a rainbow of colors in the Village of Clinton. Download a copy here.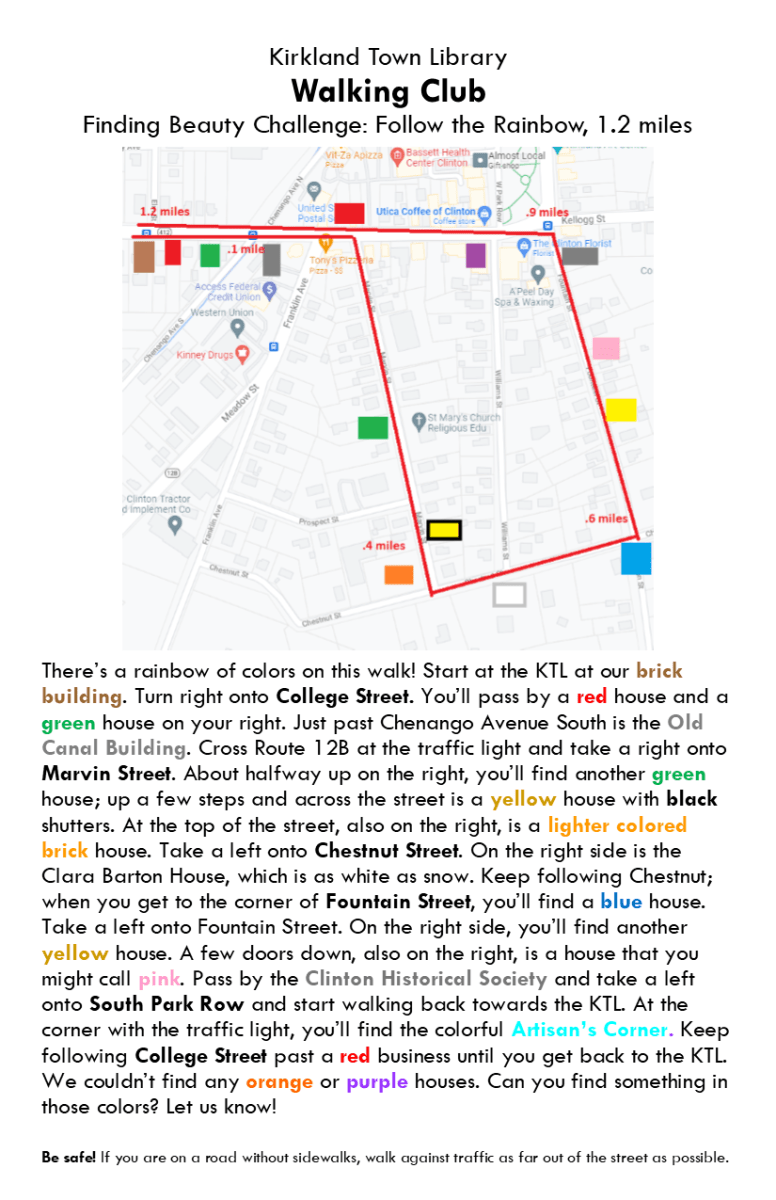 ---
Creativity Constitutional
The Village of Clinton has had many performance spaces over the years. Take this walking tour and find out where dances, concerts, traveling shows, and local groups enlivened our town with the arts. Download a copy here.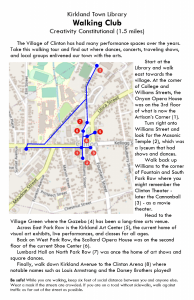 ---
KTL Books It
This map was created as a fun way for members of our Empire State Race-Off team to put in some mileage. Download a copy here.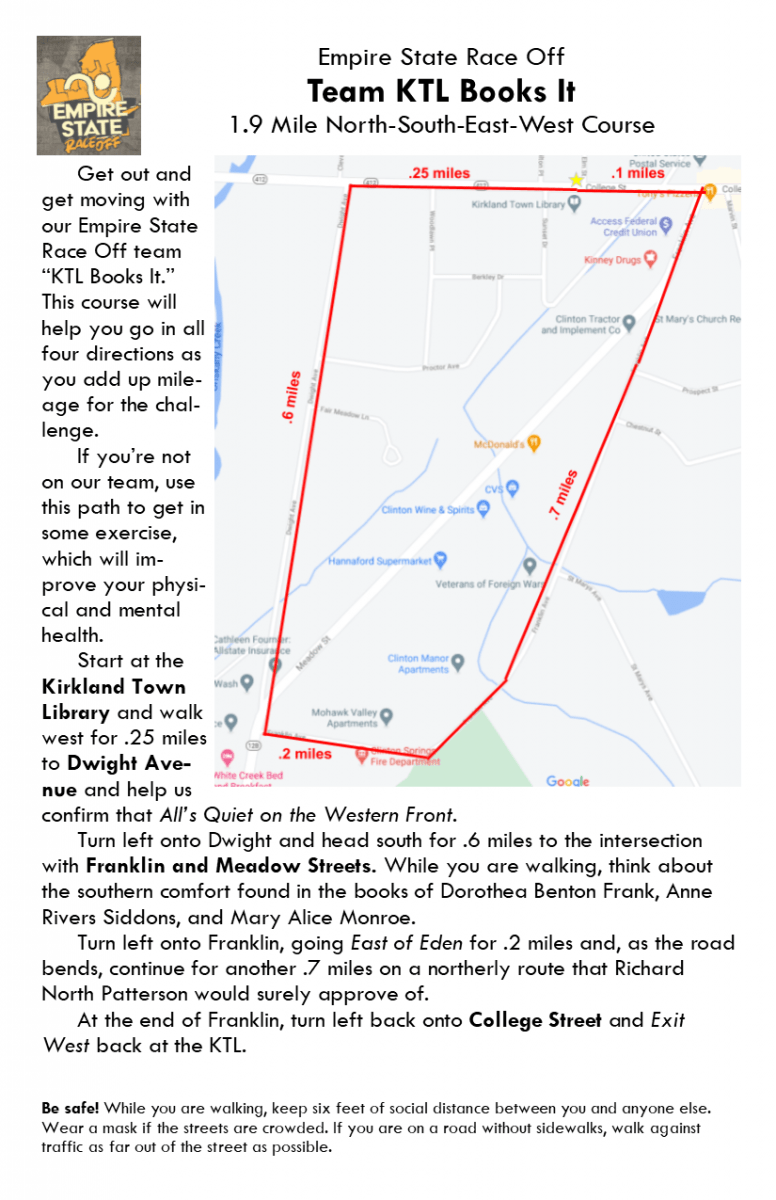 ---
KTL .5K
This walk takes you from where the sidewalk ends to where everything else begins. Along the way, you'll have a chance to wave to some special library friends. Download your map here.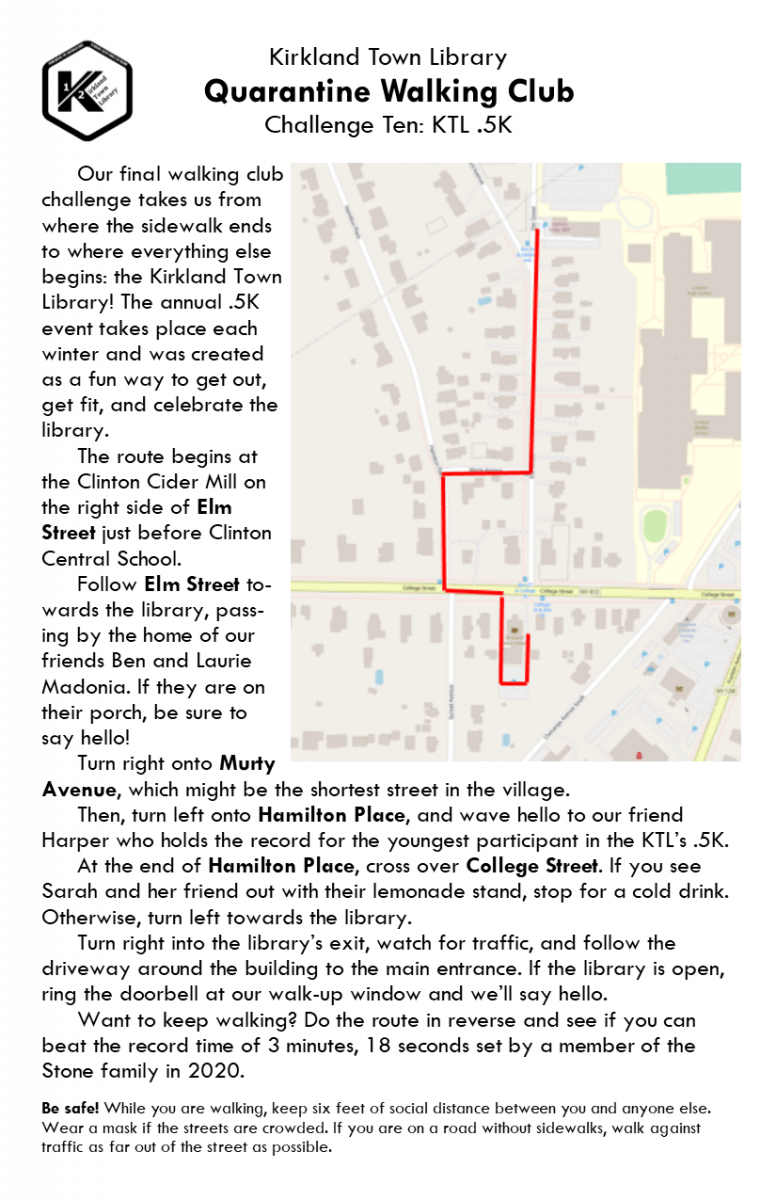 ---
Kirkland Art Center 5K Run/Walk
We missed the KAC's annual run/walk this year so we're taking a walk along the route for this challenge. Download the map here .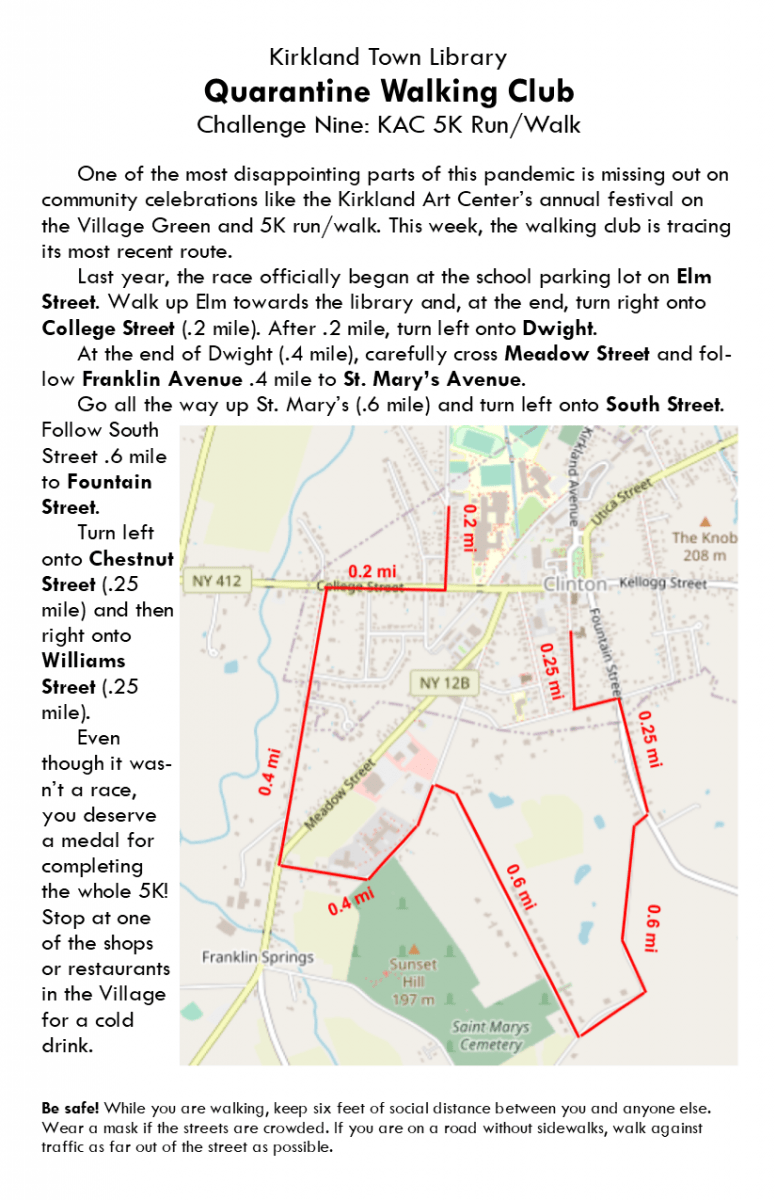 ---
Kirkland Trails
The walking club is going on a field trip to phase one of the Kirkland Trails project south of the village. If you prefer not to drive, check out another challenge.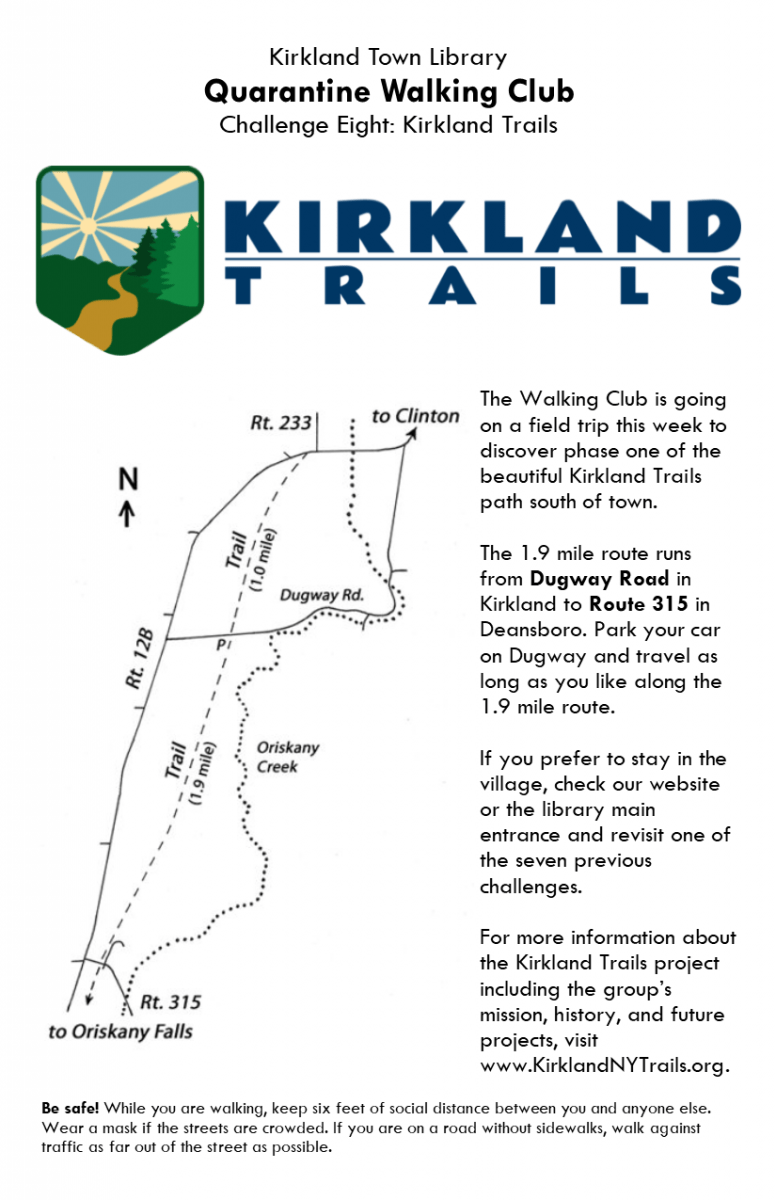 ---
I Spy
We took a walk around the village and played "I Spy." Can you find the five sights we saw? Download this walk, follow the map provided, and try a path you might never have walked before. Stumped? We made a video of our walk that shows where we found the five sights.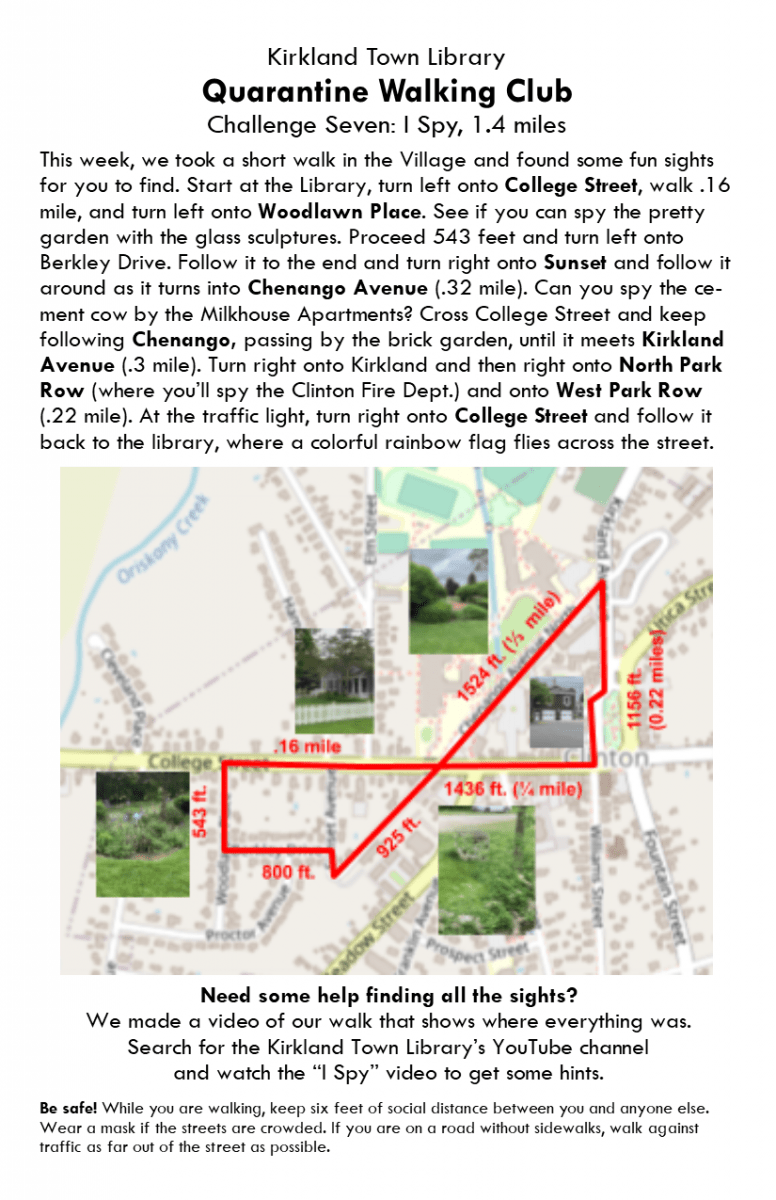 ---
Skyscraper Stroll
This walk takes you by some of the tallest structures in the village. Download a copy here .
---
Amble with Authors
This walk is an amble with authors. We've added the distance of each part of the walk so you can pick and choose your path. Have fun!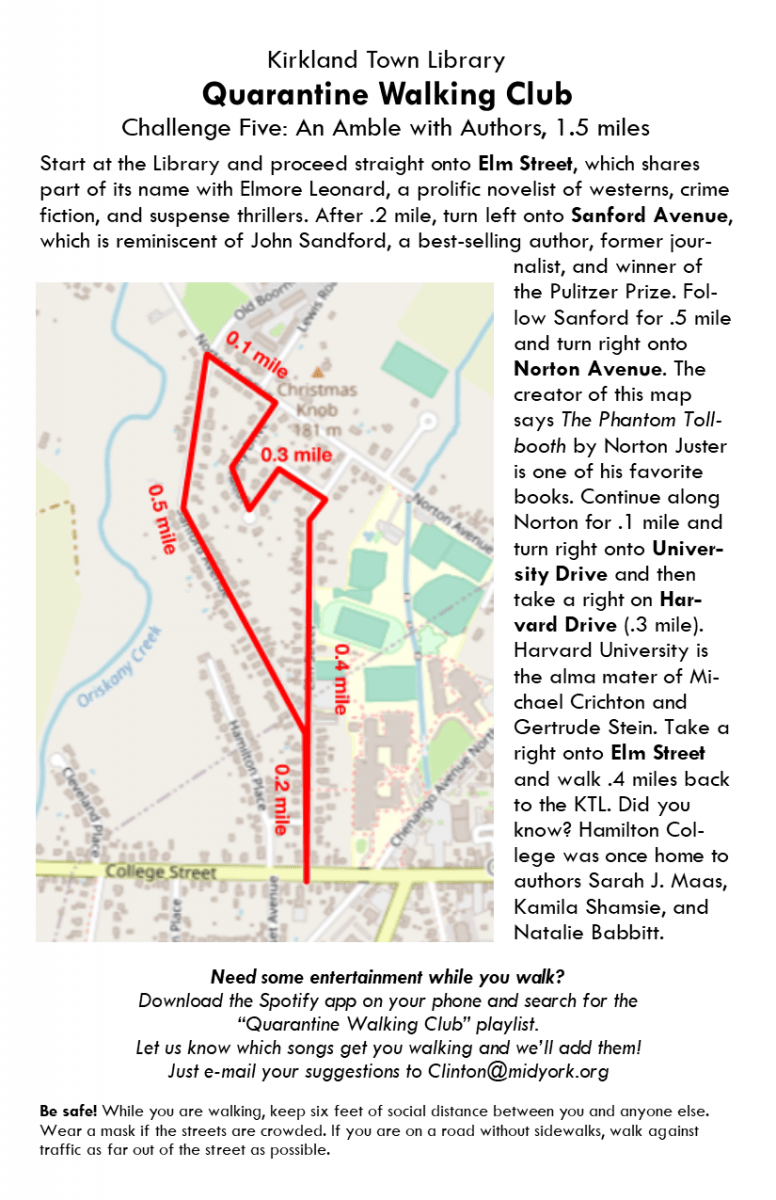 ---
Historic Homes
This walking challenge goes by some historic homes in the village.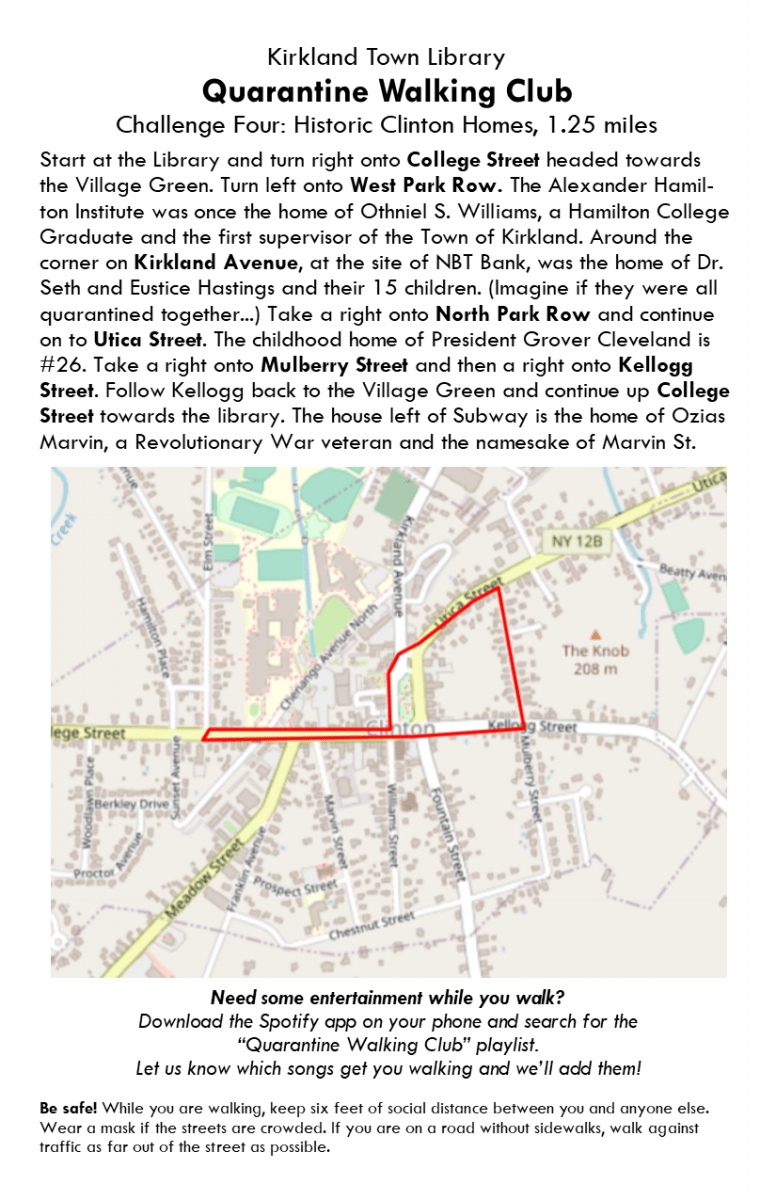 ---
A Short Stroll
This is a short one but we've created a playlist on Spotify to add to the fun. Download the map here. We hope to see you out there!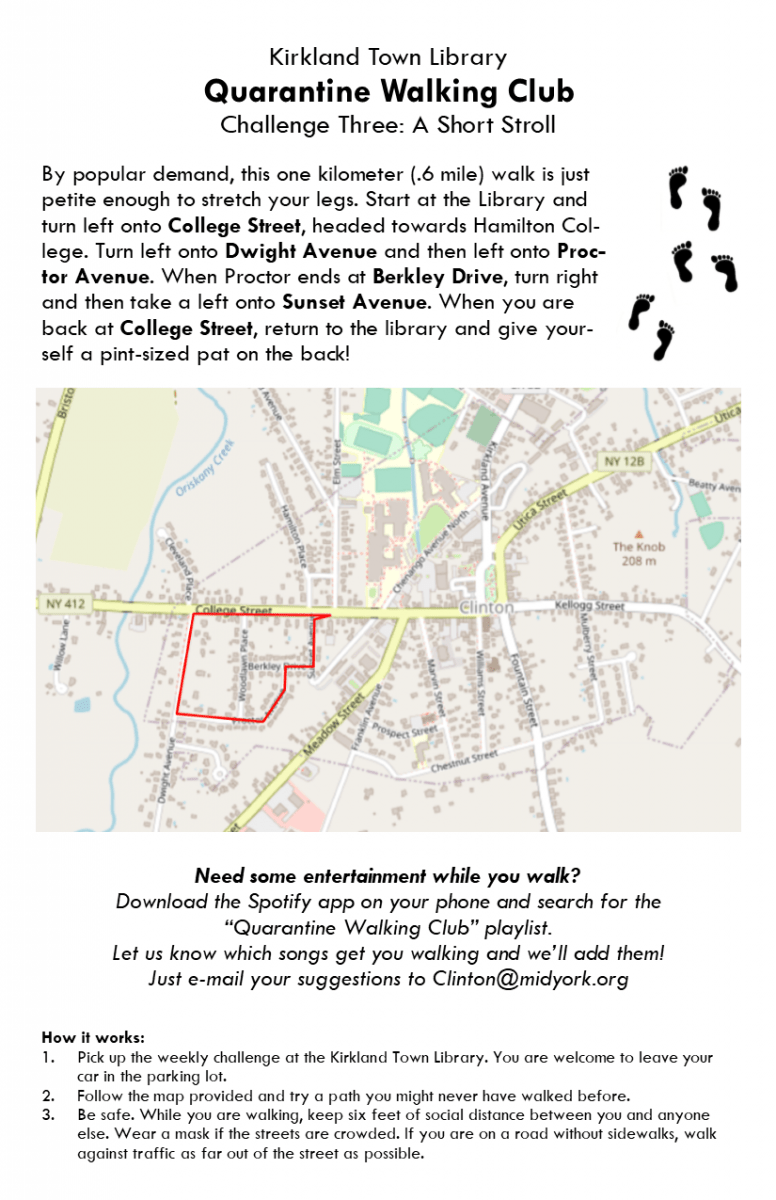 ---
Cruise on the Waterways of Clinton
This challenge takes a cruise (powered by your own two feet) along the waterways of Clinton. Follow the map provided and try a path you might never have walked before.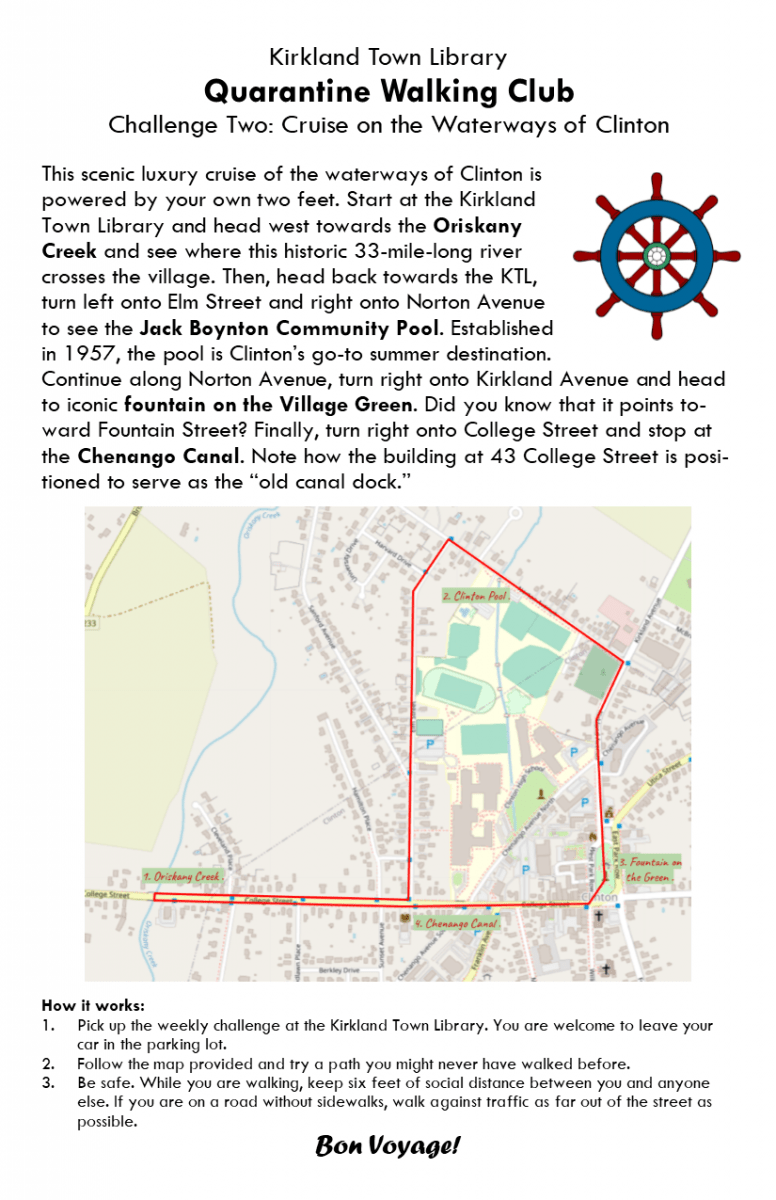 ---
Poetry Path
This walk goes along the Library's Poetry Path. Download a copy here.