Become a Friend of the
Kirkland Town Library
The Friends of the Kirkland Town Library are volunteers who help raise funds and awareness for the library. You probably know us best through our two largest annual efforts…the Used Book Sale in July and the Jewelry Sale in November. But we serve the library and the community in many ways throughout the year.
Being a Friend is a great way to meet others in the community who are interested in the programs of our Kirkland Town Library.
Becoming a Friend is easy, just send your name, phone number, and email address to Dave Smallen, Friends Chair at David.smallen@gmail.com with the subject line "Become a Friend."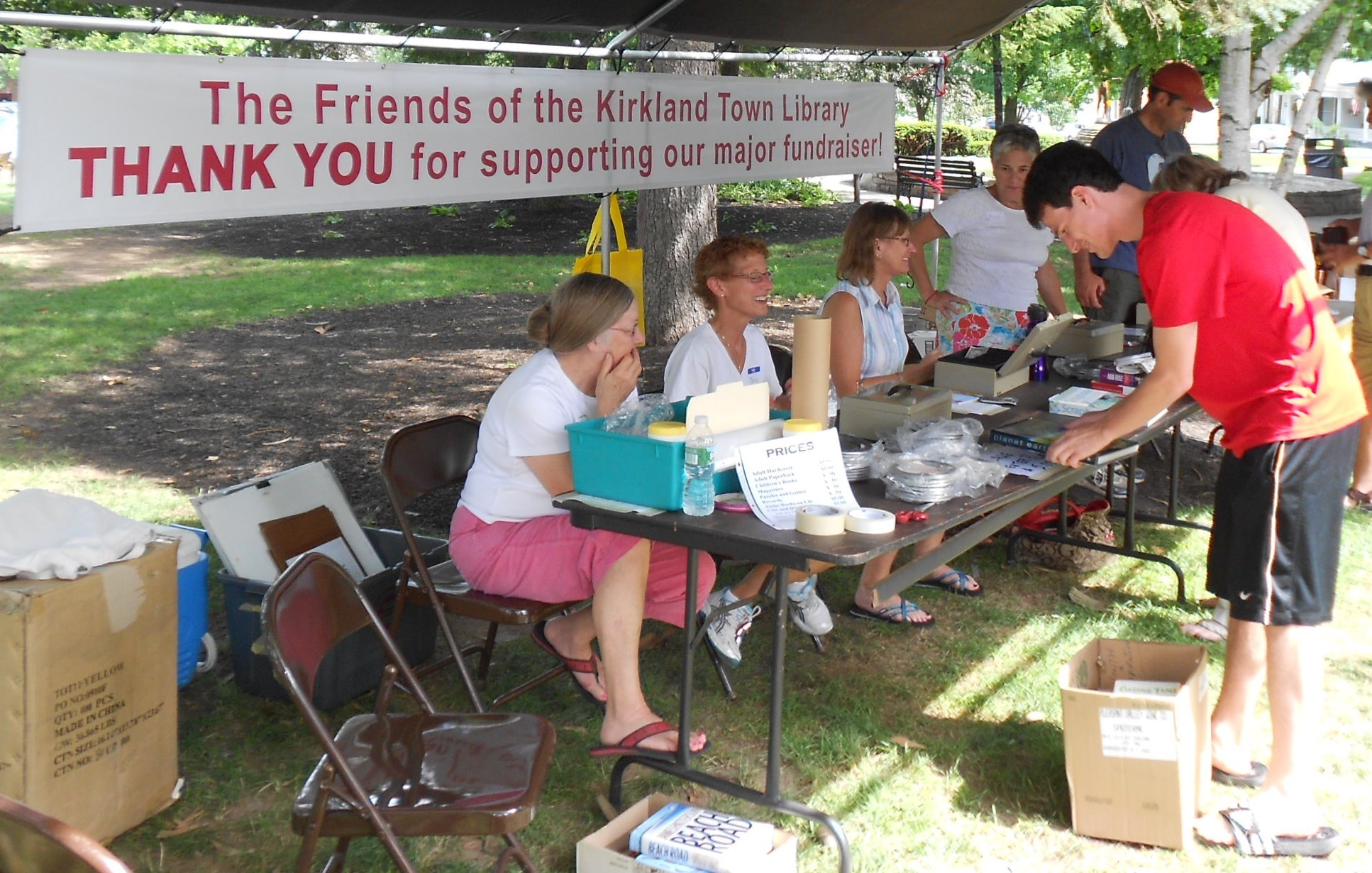 ---
2020-21 Friends Board
Dave Smallen – President
Kristy Moses – Vice President
Ruth Bailey – Secretary
Shelby Davis – Treasurer
Glenn Coin, Sara Gaetano, Rachel Givens, Rebecca Hewitt, Gary Leising, Dennis May, Michelle Reiser- Memmer, Phyllis Rooney, Diana Shaw, Matt VanSlyke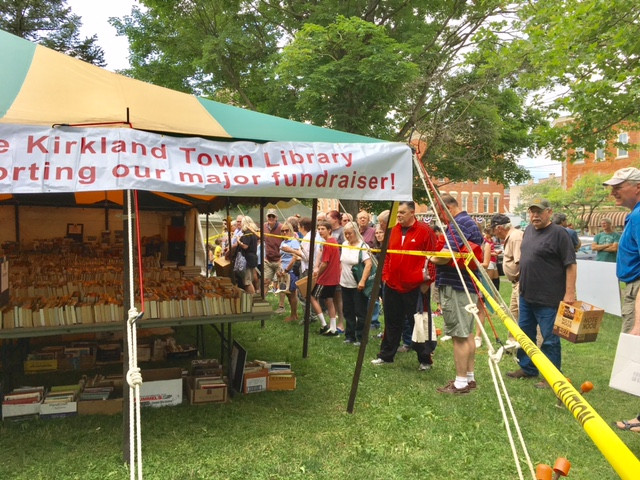 ---
Friends Board Meetings
The Friends Board meets on the first Tuesday of the month at 6pm at the Kirkland Town Library. The public is welcome to attend.
2020 Meeting Dates
January 7
February 4
March 3
April 7
May 5
June 2
September 8
October 6
November 3
No meetings in July, August or December
---
Due to COVID-19, we have permanently suspended collecting donations for the 2020 Friends Annual Book Sale.
Please do not leave donations at the library.
Stay tuned for announcements about the 2020 sale.
Meanwhile, if you have books to donate, you can:
Hold on to them. We hope to start collecting again in the fall. Stay tuned for an announcement.
Bring your books to the Better World Books donation box at the Mid York Library System office at 1600 Lincoln Avenue in Utica.
Paperback books can be recycled.
---
Friends Annual Book Sale
on the Village Green
the 2020 sale was cancelled.
2021 sale dates tba.
---
Annual Jewelry Sale
Saturday, November 28, 2020
from 9 a.m. until 1 p.m.
Join us outside the Library and choose from a variety of gently worn bracelets, charms, earrings, necklaces, pins, rings, watches, and more. All proceeds benefit the Kirkland Town Library. Shoppers are required to wear a mask, use hand sanitizer, and keep six feet of physical distance while at the sale. In case of inclement weather, the sale will be on Saturday, December 5 from 9 a.m. until 1 p.m.