Become a Friend of the
Kirkland Town Library
The Friends of the Kirkland Town Library are volunteers who help raise funds and awareness for the library. You probably know us best through our two largest annual efforts…the Used Book Sale in July and the Jewelry Sale in November. But we serve the library and the community in many ways throughout the year.
Being a Friend is a great way to meet others in the community who are interested in the programs of our Kirkland Town Library.
Becoming a Friend is easy, just send your name, phone number, and email address to Dave Smallen, Friends Chair at David.smallen@gmail.com with the subject line "Become a Friend."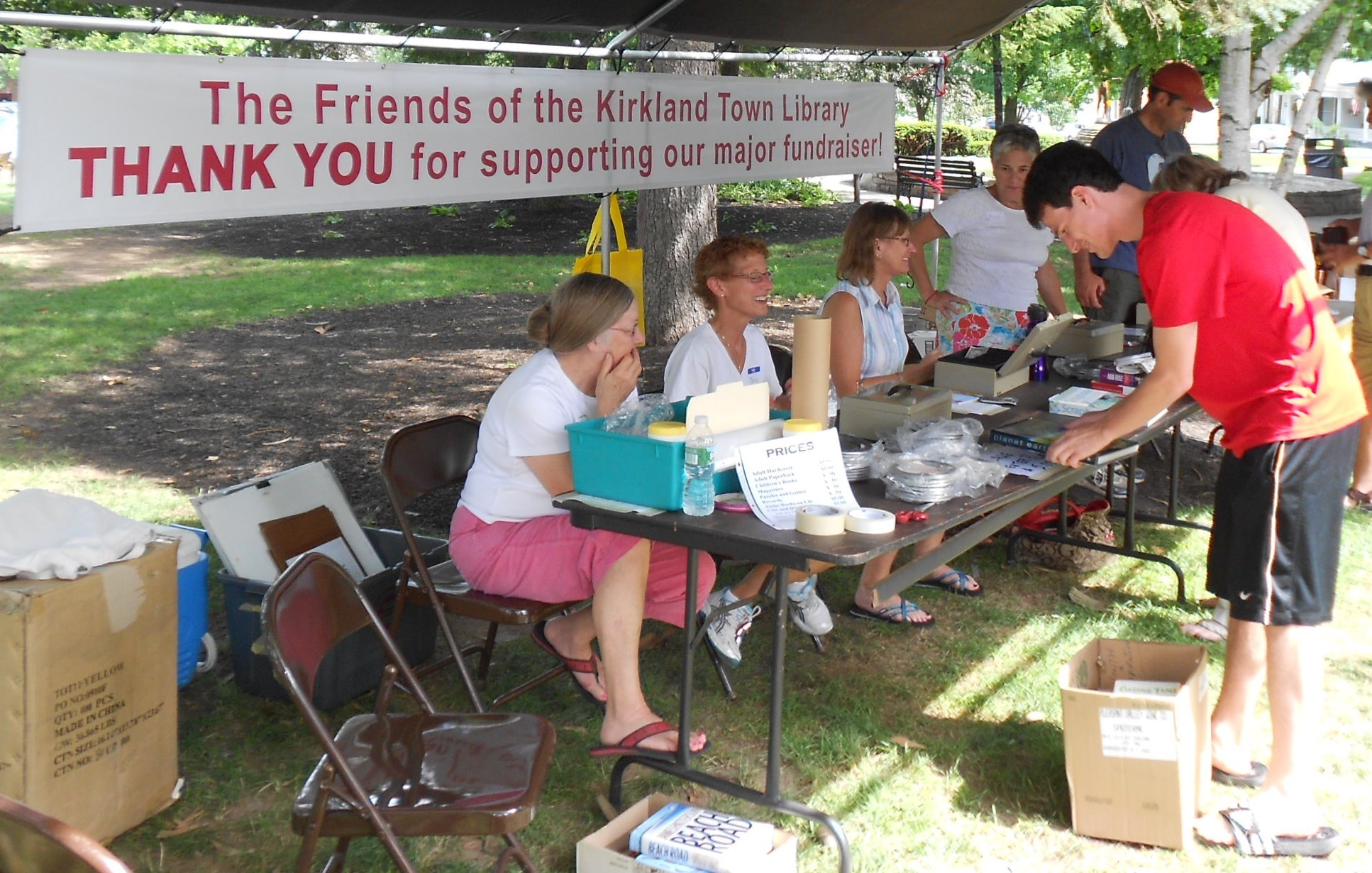 ---
2019-20 Friends Board
Dave Smallen……………………………………………………………..President
Kristy Moses…………………………………………………………….Vice President
Shelby Davis……………………………………………………………Treasurer
Ruth Bailey…………………………………………………………….Secretary
Members: Sarah Gaetano, Julia Lynch, Dennis May, Mary O'Neill, Michelle Reiser-Memmer, and Matt Van Slyke; Board of Trustees Liason – Beth May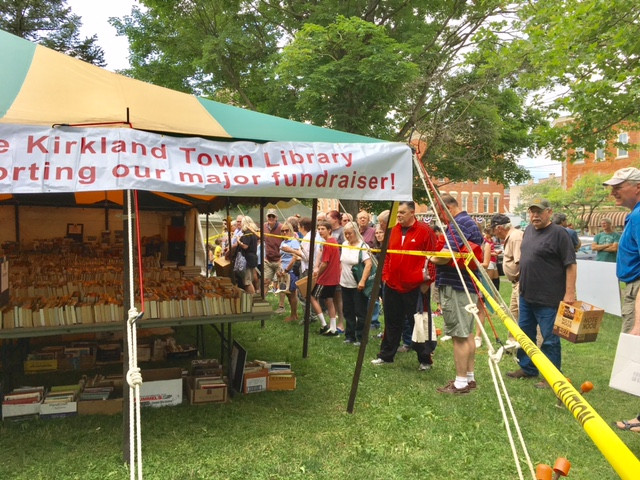 ---
Friends Board Meetings
The Friends Board meets on the first Tuesday of the month at 6pm at the Kirkland Town Library. The public is welcome to attend.
2020 Meeting Dates
January 7
February 4
March 3
April 7
May 5
June 2
September 8
October 6
November 3
No meetings in July, August or December
---
we are now accepting donations
for the 2020 book sale.
Please leave items in good condition on the library's back porch. We accept hardcover books, paperback books, audio books on CD, puzzles, music on CD, and DVDs.
We do not accept textbooks, VHS tapes, magazines, vinyl records, cassette tapes, Readers Digest books, or crummy, smelly, torn, old books. If you wouldn't buy it, please take it home. It costs the library to dispose of these items.
Thank you!
---
Friends Annual Book Sale
on the Village Green
July 10, 11 & 12, 2020
---
Friends Annual Jewelry and Holiday Book Sale
November 27 & 28, 2020