The Library provides Notary Public Services for the usual NY State fee, during most daytime hours.
We recommend that you call the library at (315) 853- 2038 to check the availability of the 2 staff Notary Publics.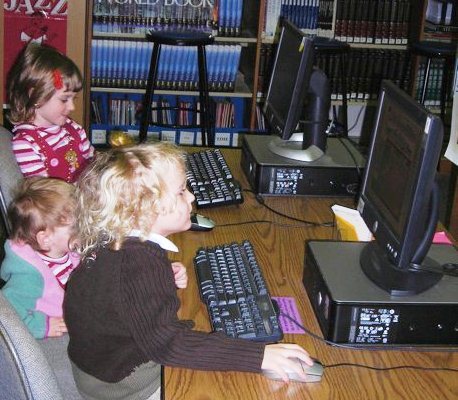 All our public computers have Internet Access
10 PCs Microsoft Office, Internet access and Children's learning games.
All computers are networked to a black and white laser printer. Printing is free.
Home Delivery: Words on Wheels
Your Library is a phone call away!
The KTL has a book delivery service for anyone in Clinton who is temporarily or permanently unable to get to the library
Call us at 853-2038 to make arrangements for this service
A delivery time will be established
Delivery and pick-up will be done by Friends of the Library
The Kirkland Town Library has two community rooms available for public use: the Bristol Room for larger events, and the History Room for smaller groups and one-on-one sessions. Priority booking for these rooms goes to non-profit community groups but other groups and individuals may rent these rooms for a nominal fee. Contact the library for availability.
FACILITIES & EQUIPMENT AVAILABLE AT THE LIBRARY FOR USE IN PROGRAMS and ART SHOWS
Slide projector
Multi-media projector
CD/tape player
CD Music Collection
DVD player
Limited kitchen facilities
Projection Screen
This equipment must be reserved ahead of time. Fill out your request on your room reservation form.