"Harry Potter" Interactive Movie
Wednesday, February 20 at 2 p.m.
Watching "Harry Potter and the Sorcerer's Stone" will become an interactive experience with props, audience participation and some surprises. All are welcome!

Book Bingo and Pizza
Friday, February 22 at 1 p.m.
It's simple: play bingo, eat pizza and win books! For all ages.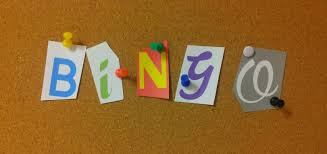 ---
Browse Our YA Collection
---
MLA Citation Guides
From OWL Purdue
General:
Quick Links:
Or try Bibme, a citation generator.
---
Stop by after school to play the Game Cube or PS2 with your friends!