Weed 'Em and Reap Fall Book Sale
October 9 & 10
Outside at the Kirkland Town Library
We've been weeding the library collection and you can reap the rewards by obtaining some terrific used books. Choose from adult fiction and non-fiction, young adult, children's, DVDs, and audio books, all for just fifty cents per item. Also, there will be a table of miscellaneous items the library is hoping will find new homes.
The sale will be held outside on the Kirkland Town Library's front lawn on Friday, October 9 from 10 a.m. until 6 p.m. and Saturday, October 10 from 9 a.m. until 1 p.m.
A limited number of advanced tickets are on sale for $10, which give shoppers early entrance to the sale on Friday from 10 a.m. until Noon and on Saturday from 9 a.m. until 10 a.m. Stock will be replenished before 9 a.m. on Saturday to give ticket-holders fresh items to purchase. After Noon on Friday and after 10 a.m. on Saturday, there is no advanced ticket required and the sale is open to all.
All shoppers are expected to wear a mask, sanitize hands before entering the sale space, and maintain physical distance. Space is limited; there will be a queue for those waiting to enter the sale area.
Advanced tickets may be purchased at the Library starting on October 1, while supplies last. Cash or check accepted.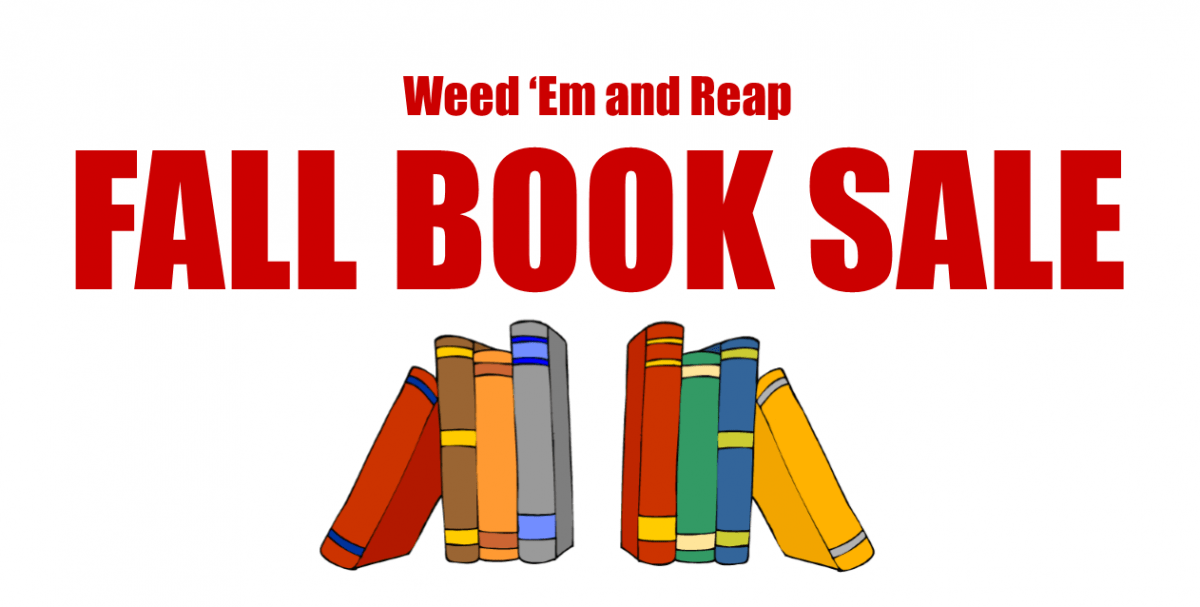 ---
Voter Registration at the Library
Stop by the library all day to pick up a packet of everything you need to register to vote. We also have all the forms you need to apply for an absentee ballot. Thanks to a special donation, if you return your completed forms to the KTL, we'll pay for the postage and put it in the mail for you.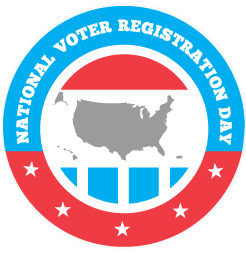 ---
Empire State Race Off
registration open until october 11
Join our Empire State Race Off team!
KTL Books It
Then, all log your walking, running, and hiking and help us support our community. The program ends on October 31.
Proceeds benefit the United Way. A discount is available for participants
under 18 years old; ask us for the coupon code.
We created a 1.9 mile route to get you started! Click here to download and print a copy.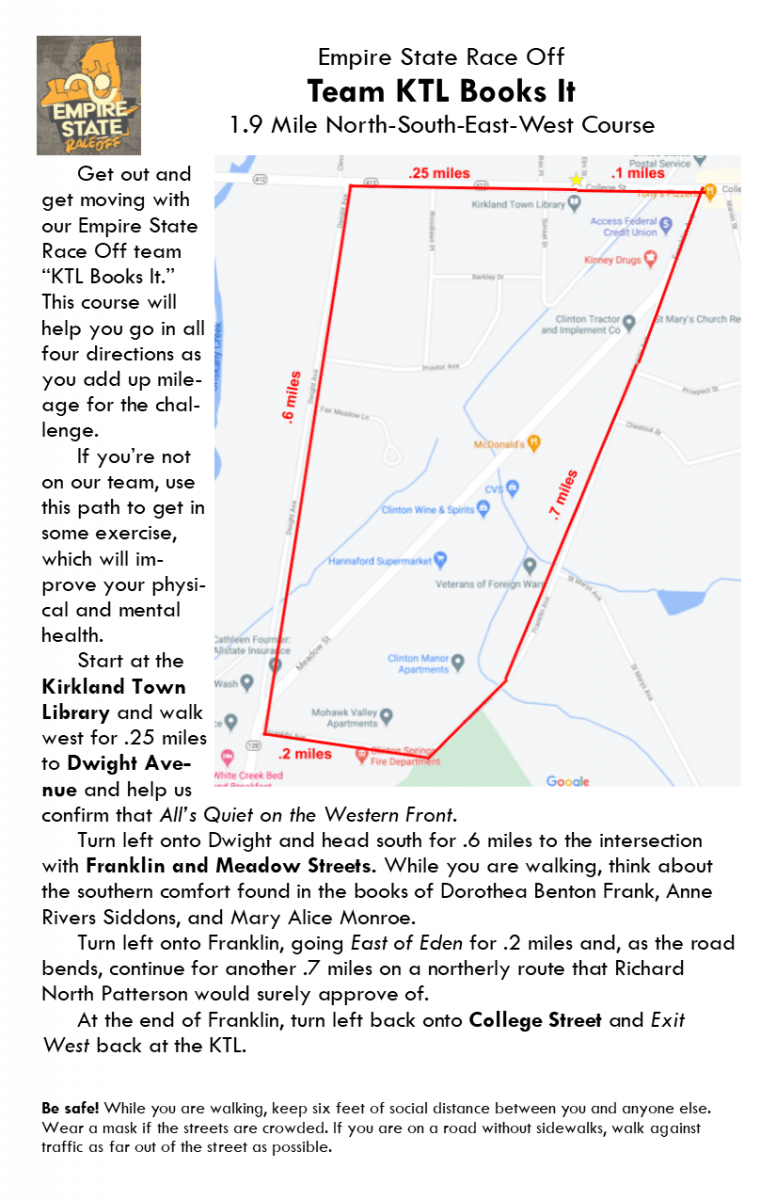 ---
Read Around The Calendar
Throughout the month of August 2020, we had volunteers read the first chapter of a classic book and then posted the video on our YouTube channel.
Choose a video then sit back, relax, and listen to a story.
---
Take our 2020 Reading Challenge
The Kirkland Town Library staff is challenging patrons to a reading challenge! Click here to download the version for adults.  (Visit the Teen and Children's programs pages for other versions.)