Take and Make Craft
Starts December 16
Starting Wednesday, Dec. 16, stop by the Library's curbside pick-up area to get all the supplies you need to make a holiday cork wreath. One per person, please. While supplies last.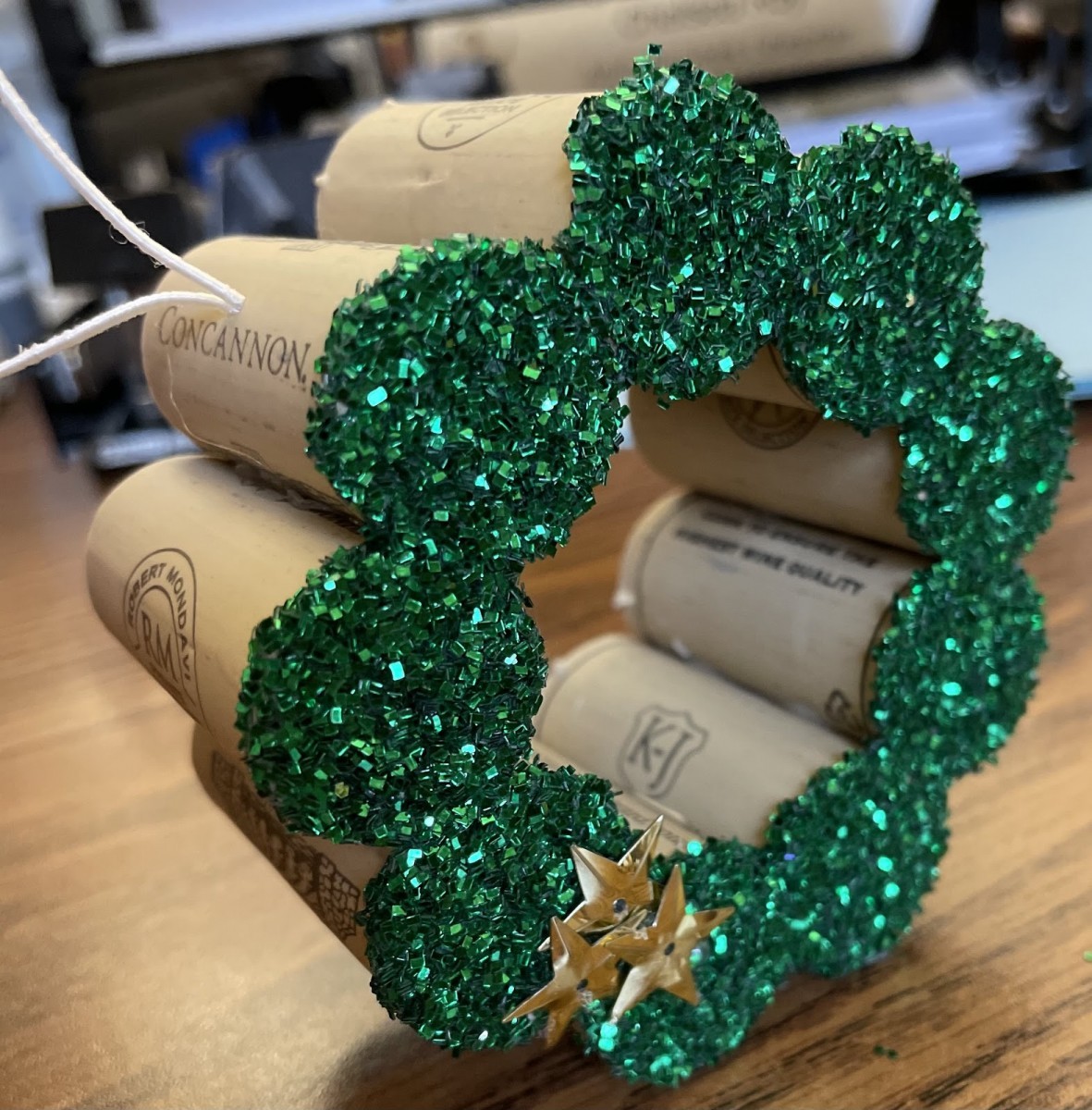 Do Good December
How many acts of kindness can you do this month? Take our challenge! Complete a straight line and we'll share your name with the community. Fill the board and you'll win a sweet treat. Download and print a copy at home or stop by the Library to pick one up. For all ages!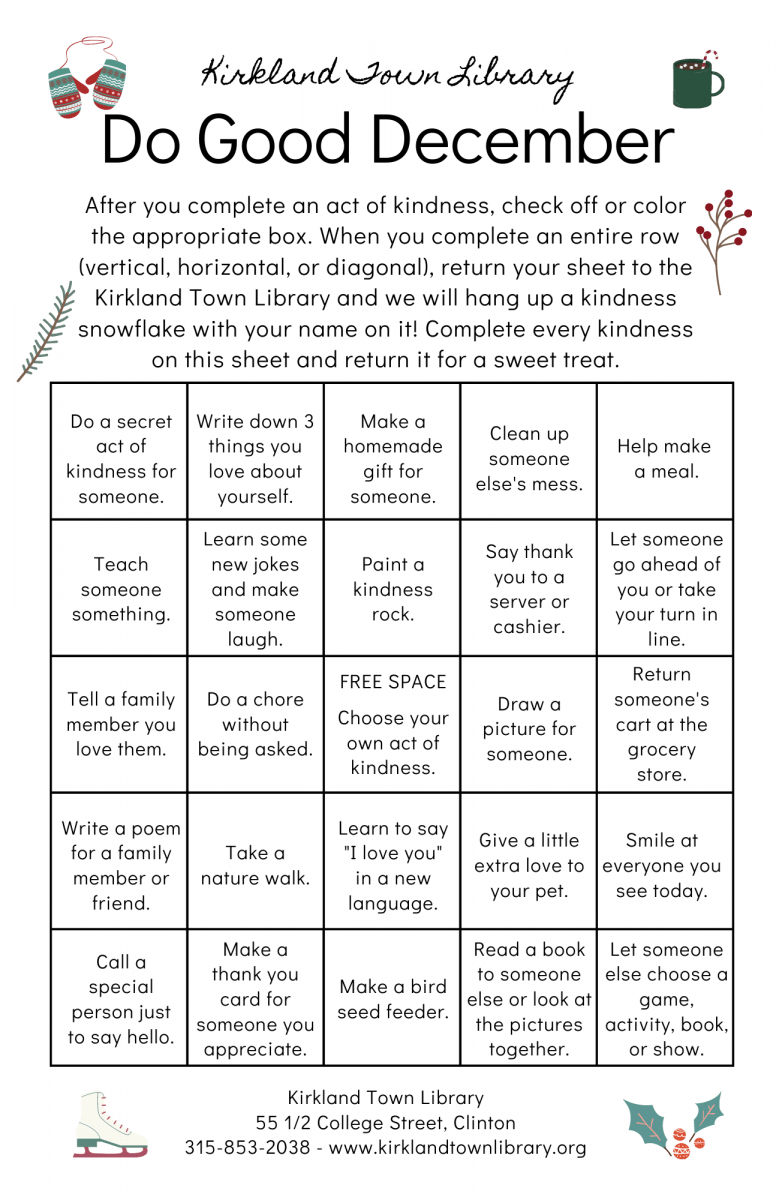 ---
Historical Markers Driving Tour
Now available
Get out and admire the fall foliage while exploring some local landmarks with our new Historical Markers Driving Tour. Pick up a copy of the brochure and take a drive through Clinton, Clark Mills and Westmoreland. The route identifies fifteen different historical landmarks in the area. You're guaranteed to learn something new! Copies are available at the Library either in-person or though our curbside service; just call 315-853-2038 or send an email to clinton@midyork.org.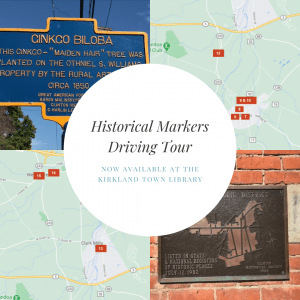 ---
Read Around The Calendar
Throughout the month of August 2020, we had volunteers read the first chapter of a classic book and then posted the video on our YouTube channel.
Choose a video then sit back, relax, and listen to a story.
---
Take our 2020 Reading Challenge
The Kirkland Town Library staff is challenging patrons to a reading challenge! Click here to download the version for adults.  (Visit the Teen and Children's programs pages for other versions.)