Our board game collection expands the educational and recreational offerings available to our community. The games chosen encourage face-to-face social interaction, teambuilding, storytelling, planning, sportsmanship, literacy, and more. The collection also offers patrons the opportunity to try out a game before purchasing their own version.
How it Works
Board games can be borrowed for one week. Bring it back after one week and try another!

Games must be picked up and returned to the Kirkland Town Library. Because we quarantine items when they are returned, there may be a delay in getting the game off of your library card.

Patrons must fill out a "Board Game Check Out Agreement" when checking out the game.

Borrowers are responsible for returning the game with all of its pieces and accessories. Each box includes a list of its contents. Staff will inventory the items when games are returned; if you notice something missing, please let us know.

If a piece is missing, the borrower will be charged the cost of replacement pieces. Or, if not available, the borrower will need to pay for a new game.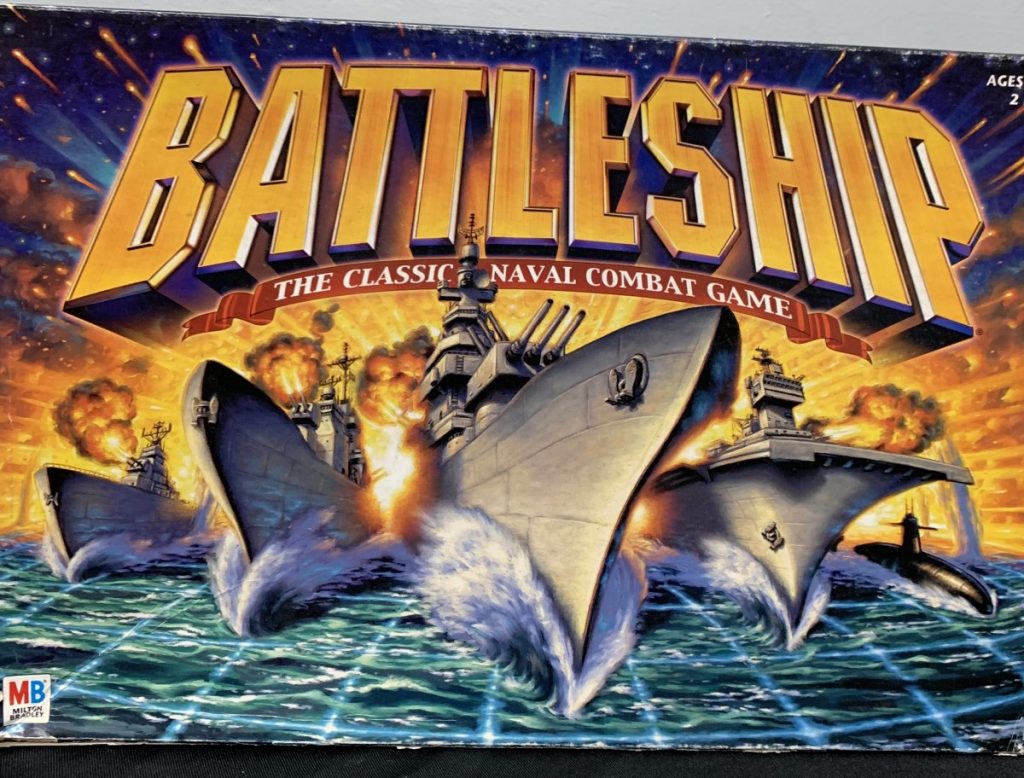 Battleship
The classic naval battle game. Hunt. Sink. Win!
For ages 7 and up.
2 players.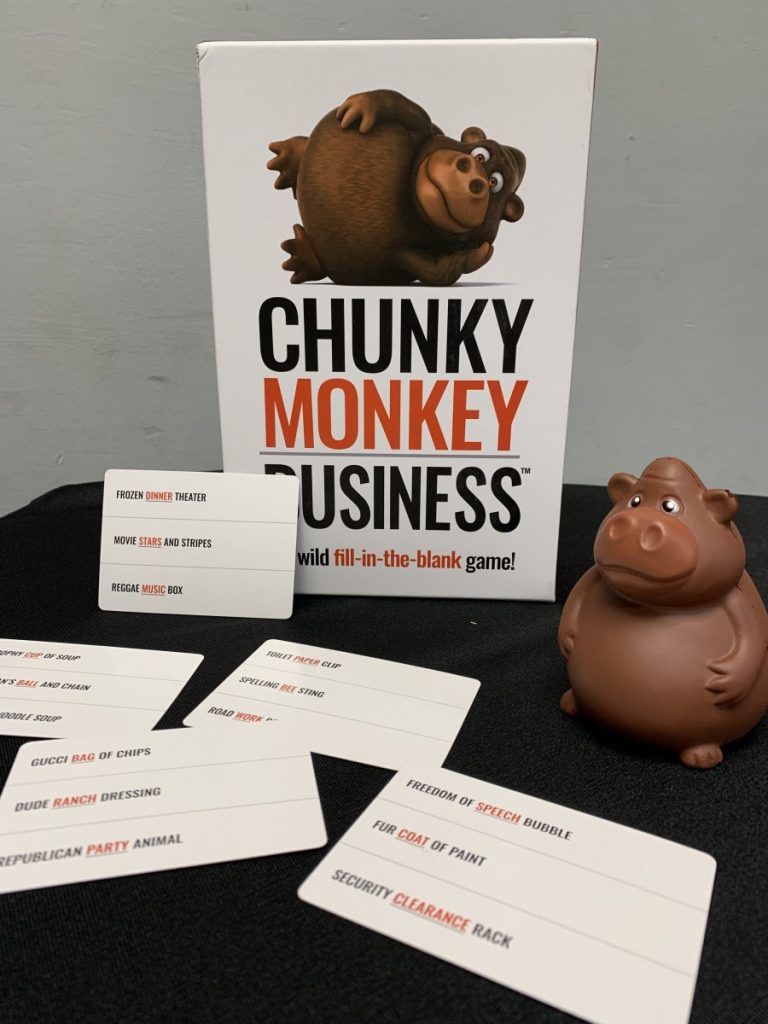 Chunky Monkey Business
In this fast-paced game, players match wits to figure out the missing word from phrases.
For ages 10 and up.
3-8 players.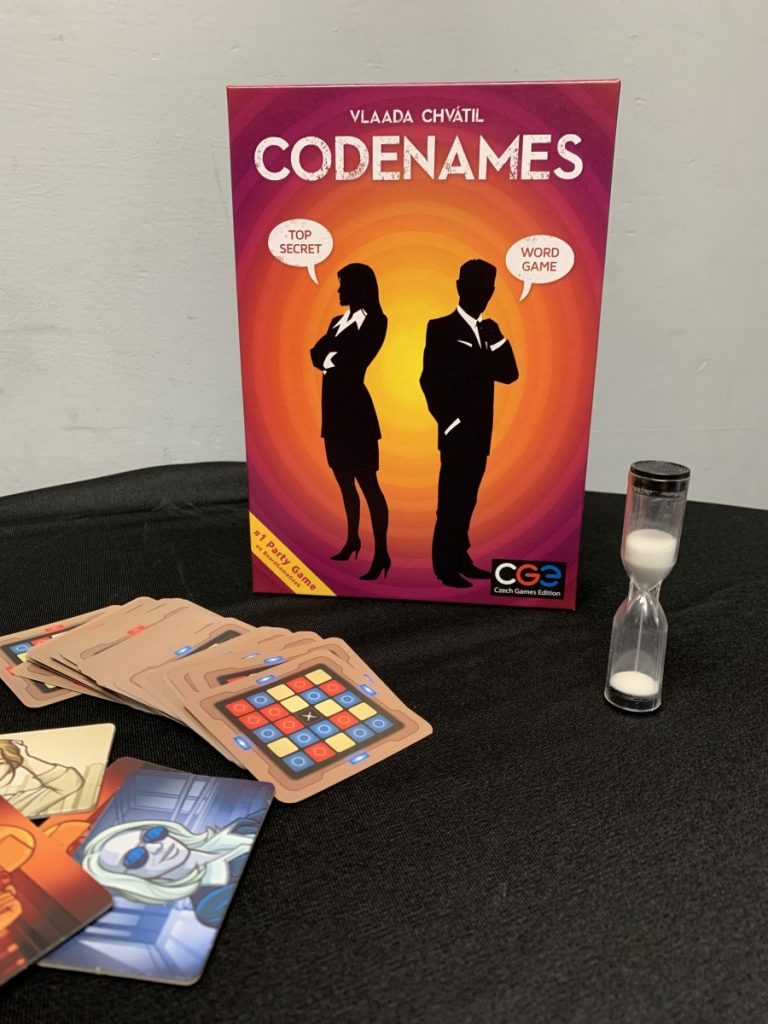 Codenames
Solve puzzles in this party game filled with spies, codes, and secrets.
For ages 10 and up.
2-8 players.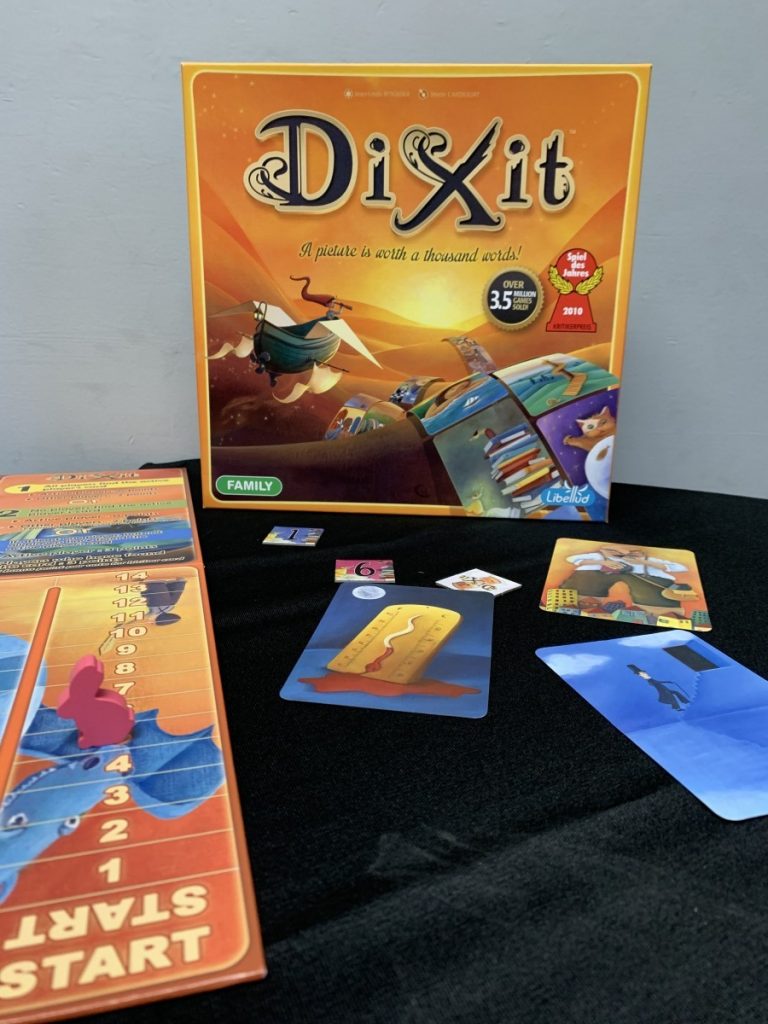 Dixit
Give the perfect clue so most (not all) players guess the right surreal image card.
For ages 8 and up.
3-6 players.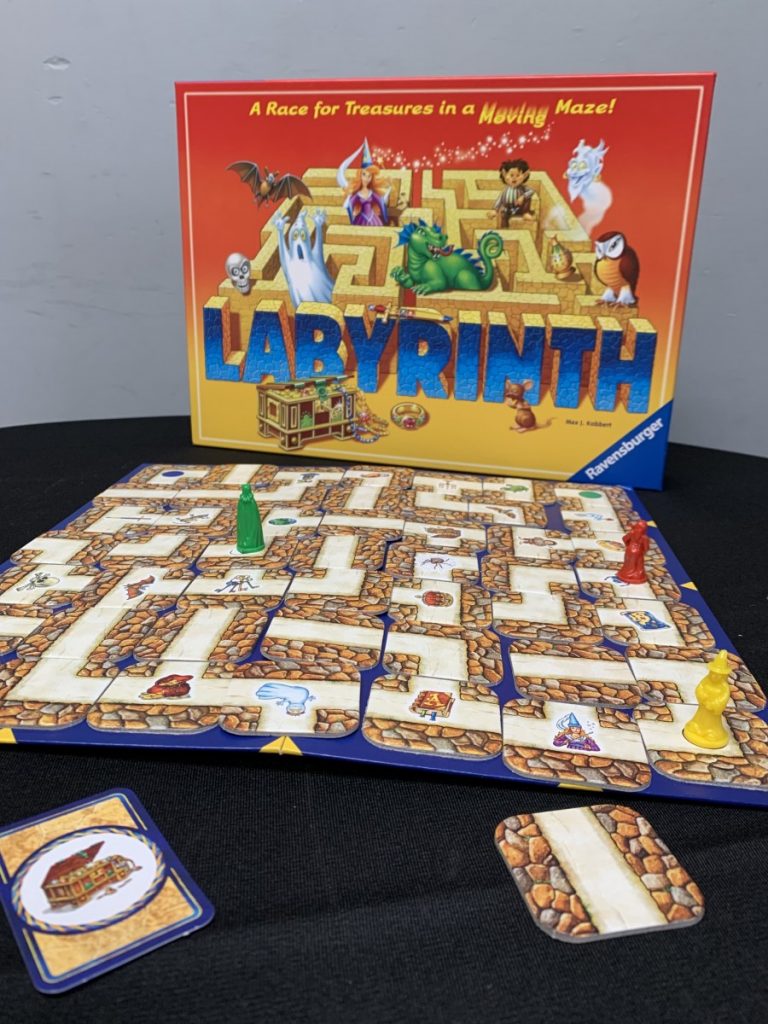 Labyrinth
Make your way through the maze and be the first to reach the treasure.
For ages 7 and up.
2-4 players.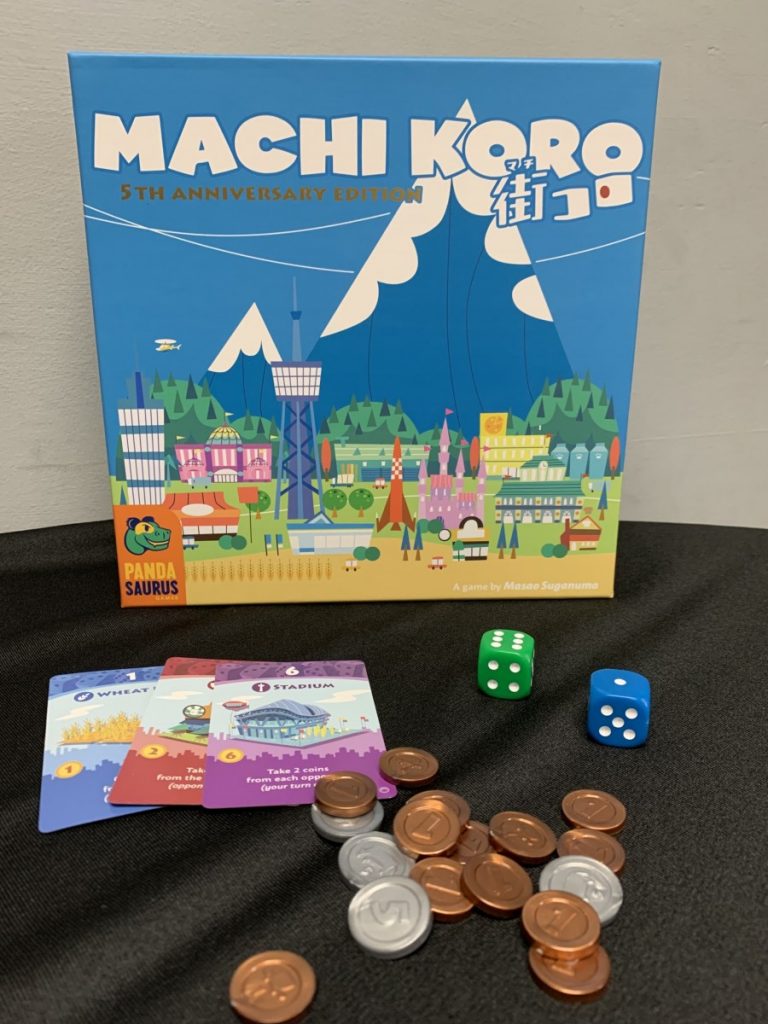 Machi Koro
In this fast-paced game, each player wants to develop the city on their own terms in order to complete all of the landmarks under construction faster than their rivals.
For ages 10 and up.
2-4 players.
Oodles
There are 10 Oodlers on each card and all of them have answers that start with the same letter. Answer the first one correctly and move on. Answer wrong and anyone can jump in.
For ages 12 and up.
3-10 players.
Patchwork
Compete to build the most aesthetic (and high-scoring) patchwork quilt.
For ages 8 and up.
2 players.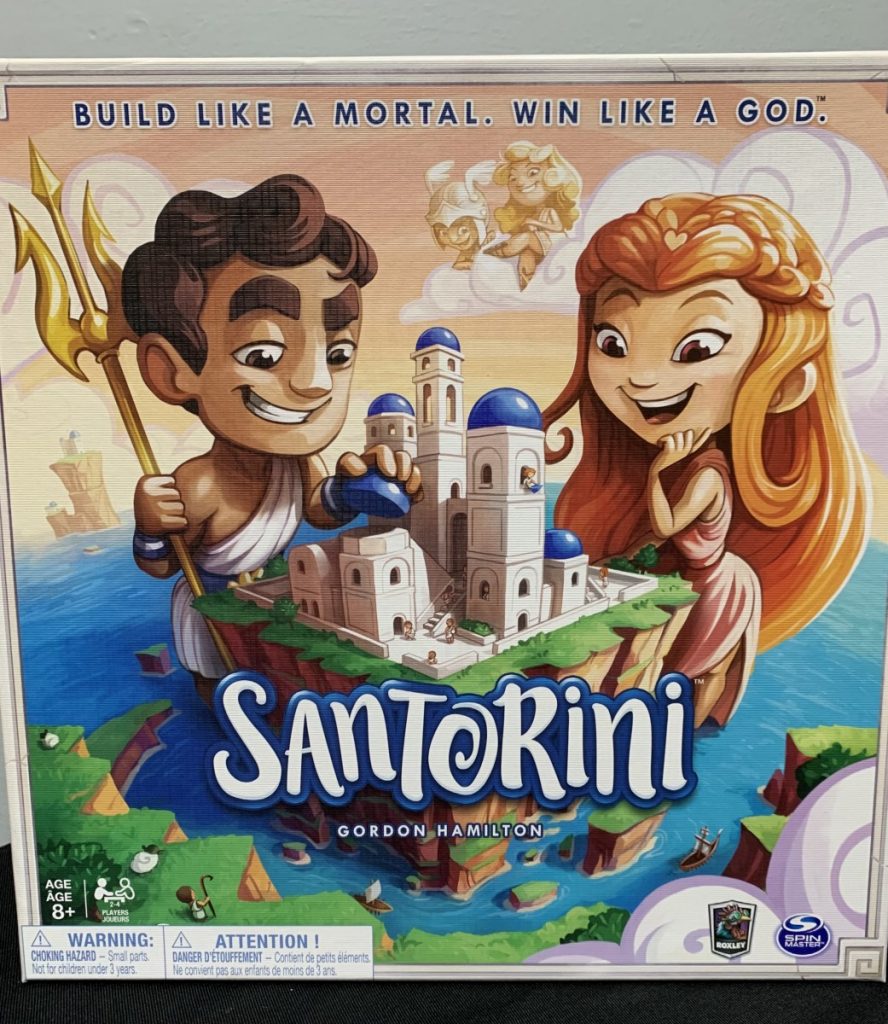 Santorini
In this strategy game, players are a youthful Greek God or Goddess competing to best aid the island's citizens in building a beautiful village in the middle of the Aegean sea.
For ages 8 and up.
2-4 players.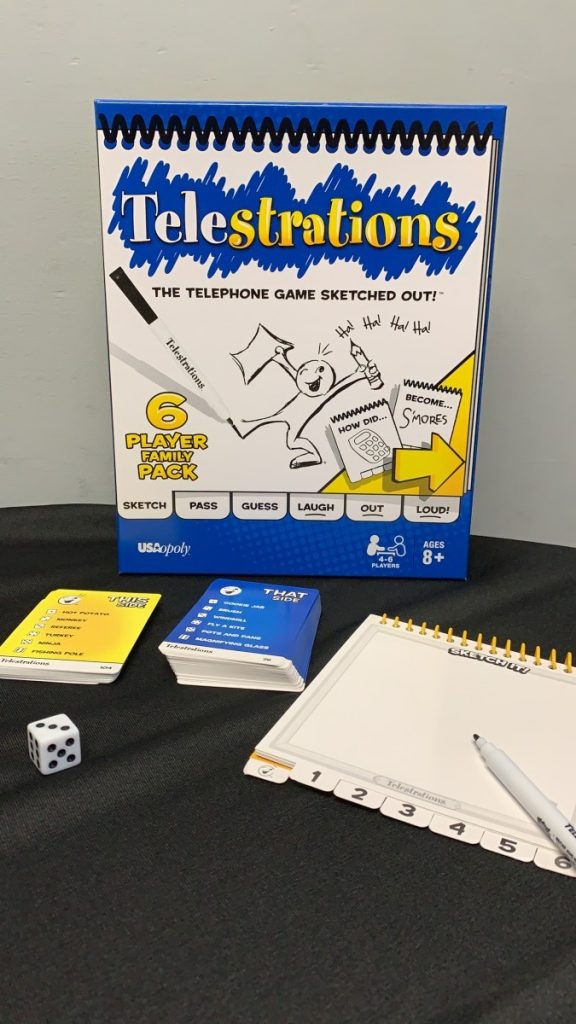 Telestrations
In this party game, draw what you see then guess what someone else drew.
For ages 8 and up.
4-8 players.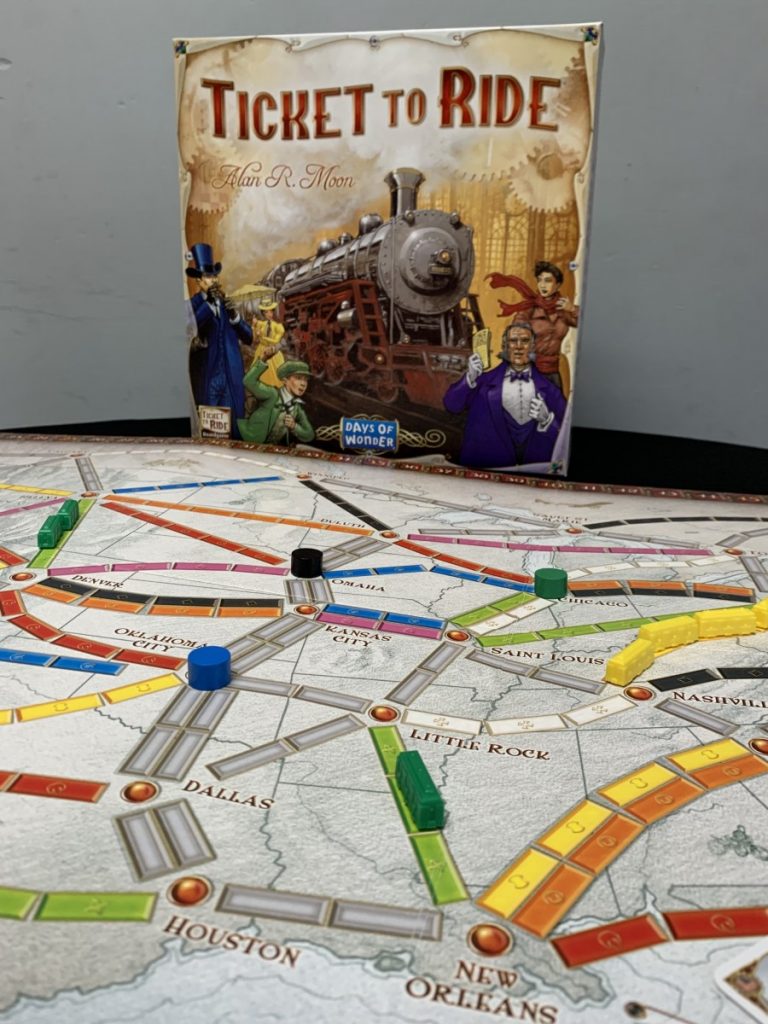 Ticket to Ride
A cross-country train adventure in which players collect and play matching train cards to claim railway routes connecting cities throughout North America.
For ages 8 and up.
2-5 players.
Tsuro
A beautiful and beautifully simple game of laying a tile before your own token to continue its path on each turn.
For ages 8 and up.
2-8 players.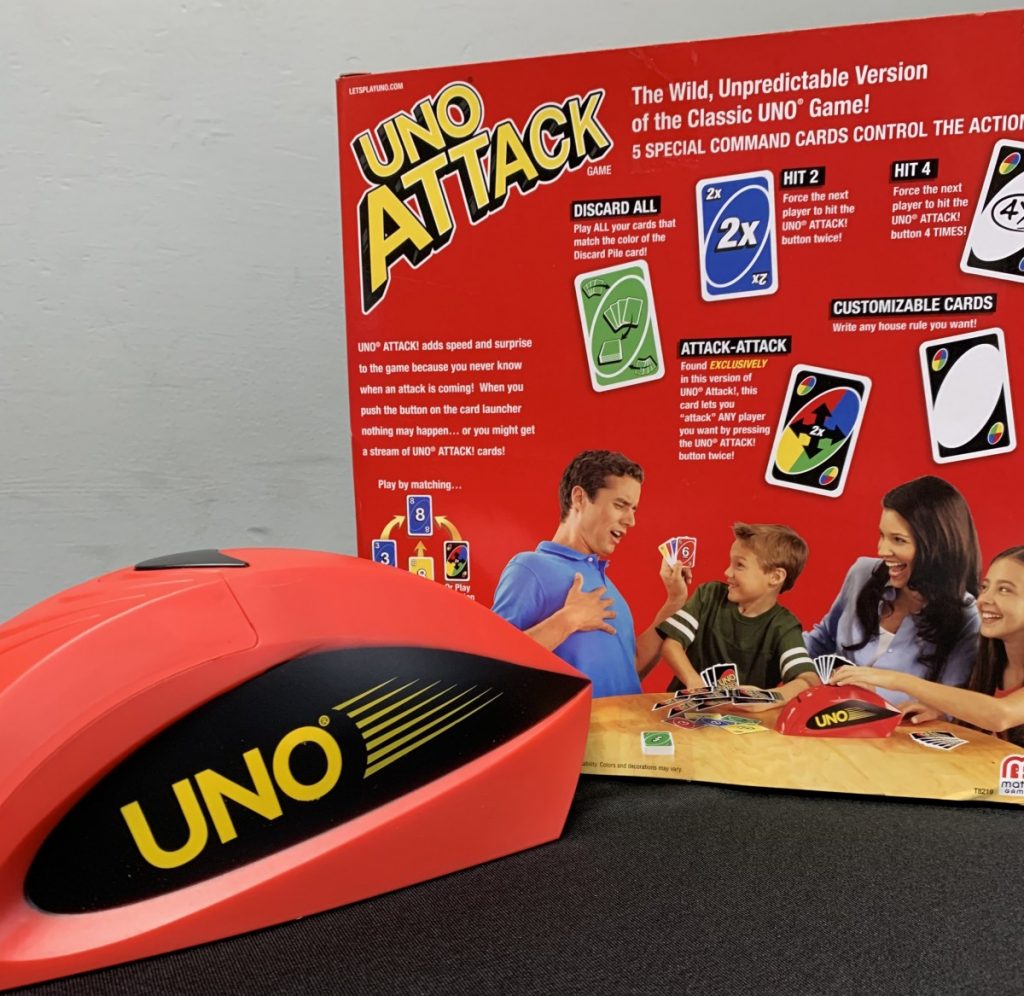 Uno Attack
The classic card game with a twist: every time you draw a card, press the button and see what shoots out.
For ages 7 and up.
2-10 players.