DIGITAL RESOURCES
---
Ancestry Family History Search
Use one of our computers or bring your own and connect to our WiFi to get started. It's a good place to start researching your family members. Stop in and give it a try!
Click here to access Family History Search.
(Note: you must be connected to the Library's WiFi.)
---
ComicsPlus
Patrons have 24/7 access to ComicsPlus, a library of thousands of digital comics, graphic novels, and manga! Every title is available 24 hours a day, 7 days a week, on your computer, tablet, or phone—no holds or wait lists required. To get started, download the app for Apple or Android or visit the website. You'll need your library card number and PIN to login. (Contact us if you need your PIN.)

---
Libby
Download e-books and audio books from the Mid York Library System collection to your smartphone or tablet. If you have an Amazon Kindle or Kindle Fire, you'll need to use a different app called Overdrive to access this collection. Need a library card? Click here to sign up.
The collection contains new releases and some older titles. One person can access an item at a time (just like the library), so you may need to place a hold on a popular item.
The lending period is two weeks. After that time, the item will return automatically. If you have not finished and no one else is waiting, you can renew it. If someone else is waiting, it will be automatically returned and you will have to join the end of the waiting list.
You may choose to return it sooner if you have finished using it; just like the library, this allows another patron to use it.
Patrons can have six items checked out at one time and ten items on hold.
Simple Start Guide
Step 1: Turn on your device.
Step 2: Go to your device's app store (Apple App Store or Google Play Store) and search for Libby. It will have an icon like the one at the top of this page.
Step 3: Download the app on your device, open it, and follow the prompts to set up your account. When it asks for your library, select Mid York. Then, add your library card number and PIN. (If you don't know your PIN, contact the library.)
Step 4: Browse for an item. On bottom left, where it says Library, you can browse the collection. Or, click on the magnifying glass to search. Choose Explore to search by genre or type. Once you find something, tap on the item to borrow it. If it is unavailable, it will give you the option to place a hold.
---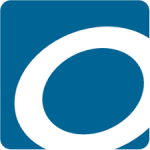 Overdrive
Overdrive provides access to the same collection available through Libby. Libby is much more user-friendly and intuitive. Choose Overdrive if you have an Amazon Kindle or Kindle Fire. Need a library card? Click here to sign up.
For help downloading or using Overdrive, contact the library.
---
Podcasts
Podcasts are free audio programs that you can listen to on a smartphone, tablet, or computer. Choose from thousands of podcasts on all subjects imaginable.
Simple Start Guide:
Step 1: Connect your device to the internet.
Step 2: Find an app. On Apple devices, look for the Podcasts app. It may already be downloaded to your device or you can search the App Store. On Android devices, look for the Play Music app. It can be downloaded from the Google Play store but it may already be installed on your device. On a computer, go to a podcasting site such as Spotify, Pandora, or Stitcher. You can also go to a site that publishes its own podcasts such as NPR or iHeart Radio.
Step 3: Find something to listen to. Browse the podcast app or search for a topic. Click here for a list of the Kirkland Town Library's favorite podcasts.
Step 4: If you find something you like, you can subscribe or write a review. When you are done listening, you can delete the episode from your device so it does not use your storage space.