Virtual Baby Play Group
Fridays at 9:30 A.M.
May 14 & 28 
Caregivers and babies can join Ms. Ruth on Zoom to learn songs and lap bounces, chat, and just say hello! Drop in anytime, stay as long as you'd like, and connect with other caregivers. Activities will be aimed at pre-walkers but all ages are welcome. Contact us to sign up and get the Zoom link.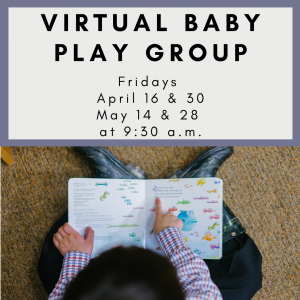 ---
All Ages Outdoor Story Times
Wednesdays, May 5, 12, 19 & 26
(Weather permitting)
Read stories, sing songs, and shake your sillies out at this story time for all ages.
---
May the Fourth be With You Take Home Craft
Stop by and pick up the supplies you need to make this BB-8 project! Available starting April 30; while supplies last.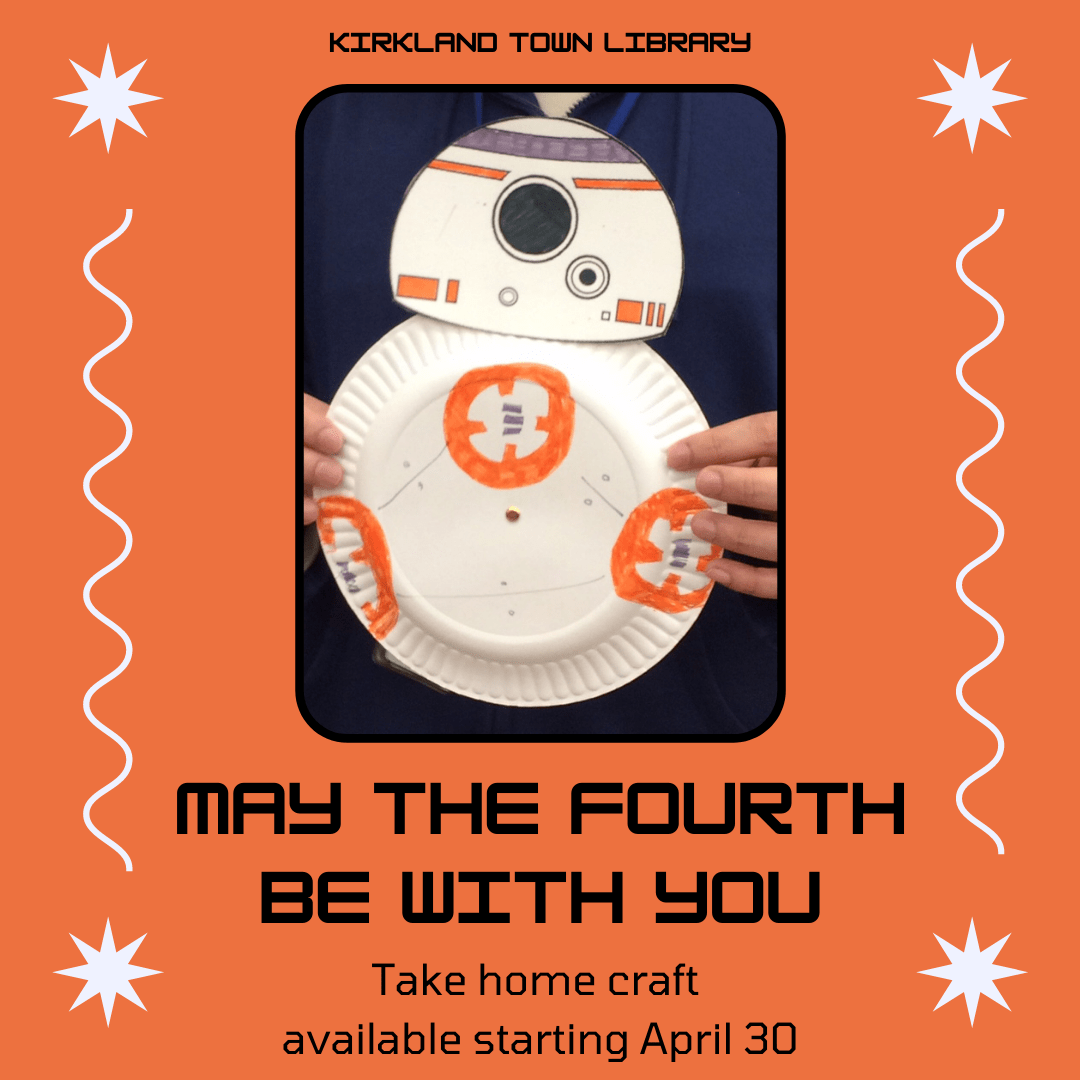 ---
Wigglers Outdoor Story Time
Tuesdays, May 11, 18 & 25 at 9:30 a.m. (Weather permitting)
Join us for songs, lap bounces, and other activities just for babies. This story time is designed for babies in laps, but older and more mobile children are welcome!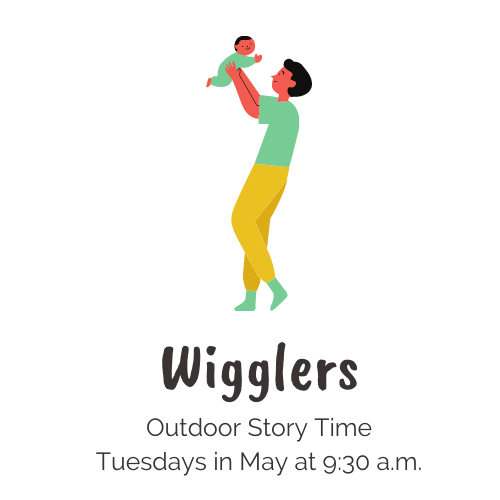 ---
Empire State Trail Virtual Challenge
Now through July 31
Get fit this spring and summer by *virtually* running, walking, biking or hiking across New York State on the brand-new Empire State Trail. This is a virtual challenge and miles can be logged in any location from the actual trail itself to the treadmill or stationary bike in your basement or gym. 

However and wherever you compile your mileage, simply report your progress back through the event website and watch your digital avatar travel along your chosen leg of the Empire State Trail. As part of team KTL Books It, you can see how we stack up against other active enthusiasts across the Empire State, country and world. In last fall's Empire State Race-Off, we came in second place!

The registration fee is $25 for one leg of the trail and $5 for each additional leg. Enter code ESTC21 and get $5 off your registration! You can log your miles now through July 31.

Click here for all the details and to sign up. When you register, be sure to say "yes" when asked if you'd like to create or join a team. On the next page, search or select "KTL Books It."

Thanks for joining the Kirkland Town Library in this fun community event!
---
Community Art Project
Stop by the KTL to pick up supplies and instructions to make a piece of our community art project. When you're done, return your finished product to the KTL and we'll hang it up.