Binge Boxes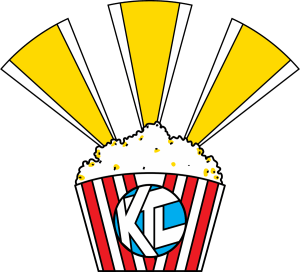 Our Binge Boxes contain three movies and microwave popcorn, everything you need for a movie night at home.
They cannot be reserved through the catalog so give us a call at 315-853-2038, email clinton@midyork.org or stop in to see what's available.
Choose from:
Spider-man vs Spider-man vs Spider-man. Your favorite arachnid superhero played by three different actors in "Spider-man" (2002), "The Amazing Spider-man" (2012), and "Spider-man Homecoming" (2017)
Wimpy Kid. The onscreen adventures of Greg Heffley and his colorful friends and family. Contains "Diary of a Wimpy Kid" (2010), "Diary of a Wimpy Kid: Rodrick Rules" (2011), and "Diary of a Wimpy Kid: Dog Days" (2012)
Who Let the Dogs Out. Three canine classics. Contains "Air Bud," "Homeward Bound: the Incredible Journey", and "Beethoven Complete Collection"
Rock Collection. Dwayne "The Rock" Johnson stars in "San Andreas," "Jumanji: Welcome to the Jungle," and Central Intelligence"
When Anne Hath-a-will, Anne Hath-a-way. Anne Hathaway sings, goes to outer space, and goes up against Meryl Streep in "Les Miserables," "Interstellar," and "The Devil Wears Prada."
Weekends with Kevin Costner. Just a few of the best movies from one of America's greatest actors, including "The Guardian," "Hidden Figures," and "Dances with Wolves."
25 Years of Pokemon! This set includes "Pokemon Diamond and Pearl Vol. 1," "Diamond and Pearl Vol. 2," and "Pokemon Heroes The Movie."
Stephen King Fright Night. A favorite author's scary tales come to the big screen in "It" (2017) and "It Chapter II" (2019), "Pet Sematary" (2019), and "Doctor Sleep" (2019).
Studio Ghibli. Favorite films from this Japanese animation studio include "Howl's Moving Castle," "Princess Mononoke," and "My Neighbor Totoro."
That'll Do Donkey. The green ogre's BFF steals the show in "Shrek," "Shrek 2," and "Shrek the Third.