#stayhomemakeart with the
Kirkland Art Center
Visit the Kirkland Art Center's Facebook page to learn how you can participate in this collective project.
---
Make a Shaker with Ruth
Do you miss story time? Ruth will teach you how to make a shaker so you can sing and dance at home.
Looking for Something to Do?
We have ideas!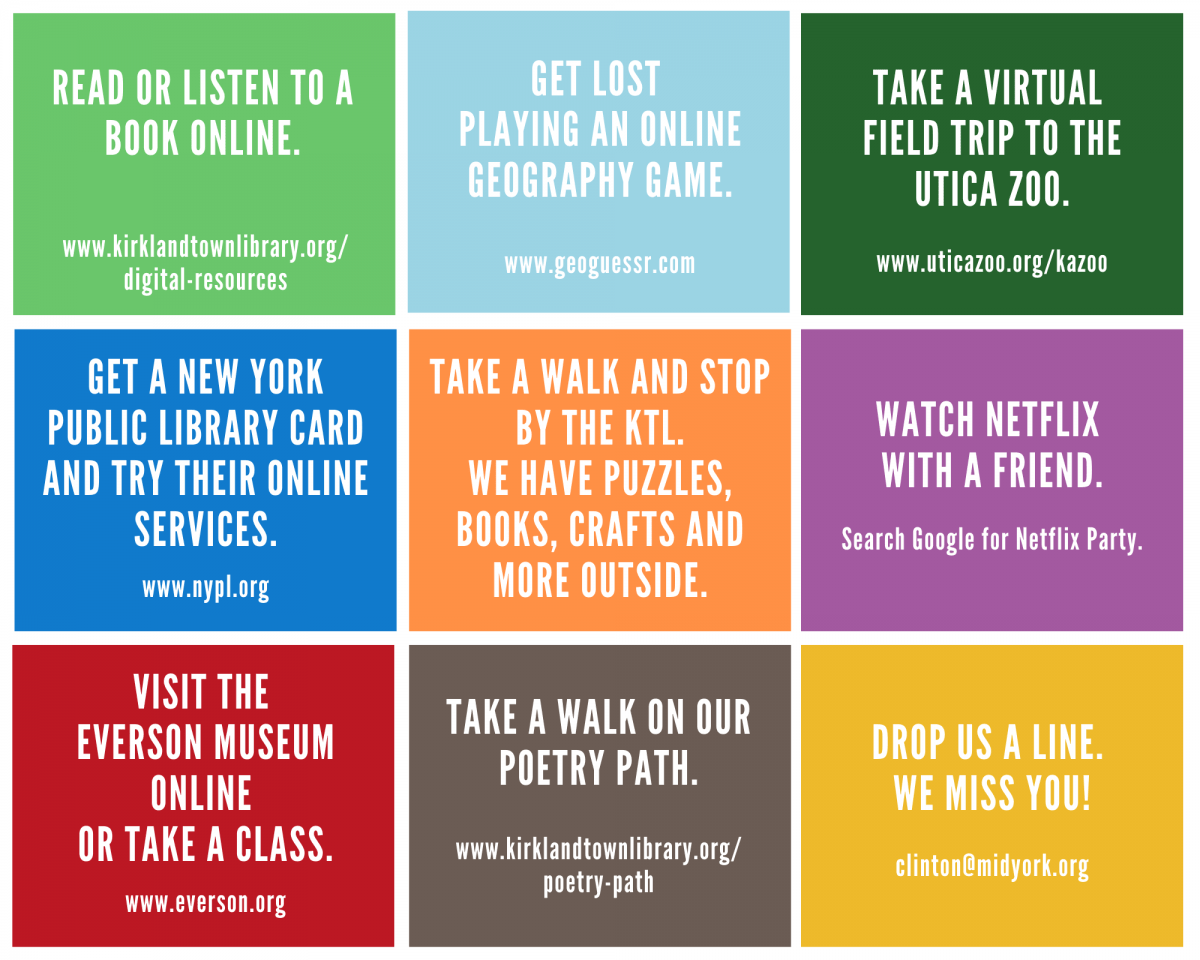 Digital Resources
Need something to read? You'll never run out of options with the digital resources we have for children, teens and adults. Visit our Digital Resources page to see all the options, including our BRAND NEW TumbleBooks subscription.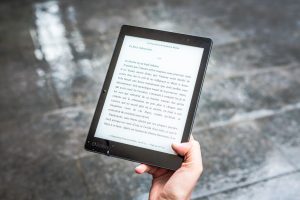 Take Home Craft
Going for a walk around the village? Stop by the library main entrance and pick up the supplies you need to make a God's Eye. Then, watch this video and learn how. Be sure to share your creation on Instagram, Facebook or Twitter using #athomewiththektl.
A Fairy Tale about the KTL
Check out this video to see what library staff has been up to while the library is closed.
Weekly E-Newsletter
Click here to see the Wednesday, March 25 edition of the adult e-newsletter.
The children's e-newsletter can be seen here.
If you'd like to sign up, let us know.
Tell Us About Books That Make You Feel Good
Ruth talks about a book that makes her feel good. What books cheer you up? Take a photo or make a video and let us know. Be sure to use #athomewiththektl when you post.
Women's History Month Scavenger Hunt Is Now ONLINE
Once you've found all ten clues, come back here to take the quiz and get your virtual prize.
Take Care of Your Mind, Too
While you are staying home and taking care of your body, don't forget to care for your mental health, too. This resource from Shine offers numerous resources to help you through this time of fear and uncertainty.
It's Census Time
While you are at home, why not take a minute to complete the 2020 census? Use the link provided in the letter you received. Or, click here.
Have questions? Need help? Send us an email and we'll be in touch.
We're Going on a Bear Hunt
Spread some joy to children in Clinton by putting a teddy bear in your window.