Monday Movies
They're back! Join us upstairs in the air conditioning to watch a movie together at 2 p.m.
Sept. 27 – Here Today
October 4 – Queen Bees
October 11 – No movie; Library is open 9-1 for Columbus Day
October 18 – Cruella
October 25 – Psycho
Space is limited; pre-registration is required.  To register, call 315-853-2038 or email clinton@midyork.org.
---
Chair Yoga
Mondays September 27 and October 4
at Noon
Kristy Caruso will lead a gentle practice in which poses are performed while seated or with the aid of a chair. Participants will explore simple spinal movements, gentle hip stretches and peaceful standing poses while the nervous system is downregulated with deep, purposeful breathing and meditative, quiet presence. Registration is not required!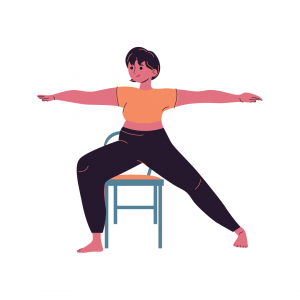 ---
Bingo
Tuesday, september 21 at 3:30 p.m.
It's simple: play bingo and win prizes! For all ages.
---
Tech Time
Wednesdays from 11 a.m. until 1 p.m.
Bring all your tech questions to our reference librarian and get one-on-one help. Find solutions you need to just about any kind of problem: setting up a Kindle, tablet, or phone; using Facebook; checking e-mail; printing documents; and much more. If this time doesn't work for you, call us to set up an appointment.
---
Hobbit Day
Wednesday, September 22
Pick up a packet of take-home activities and join us for two Hobbit activities!
At 4 p.m., we'll watch "The Hobbit: An Unexpected Journey." Space is limited; to reserve a spot, call 315-853-2038 or e-mail clinton@midyork.org.
Then, at 6:30 p.m., join us under the tent to test your knowledge at Hobbit trivia.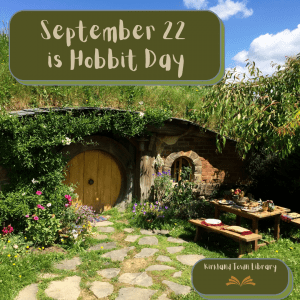 ---
Getting On Your Feet
Thursday, Sept. 23 at 4 p.m.
Have fun with movement, voice, and music. Plus, learn more about First Nations culture. Presented by Red Sky Performance. On September 24 & 25, they will perform "Trace" at Hamilton College. Thank you to Hamilton College Performing Arts for sponsoring this program. For adults and children ages 8 and up. Space is limited; call 315-853-2038 or email clinton@midyork.org to reserve a spot.
---
Help Weed Our Garden
Friday, Sept. 24 at 10 a.m.
Help members of the Clinton Garden Club weed the KTL gardens and divide hostas. Bring clippers, gloves, and other weeding tools. Rain or shine!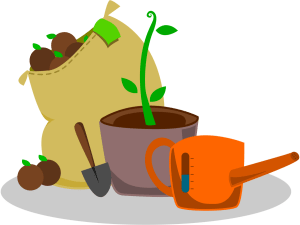 ---
Music & Mocktails
Friday, October 1 at 5:30 p.m.
Join us outside under the tent for live music and non-alcoholic cocktails.
---
Meet the Artist
Friday, October 15 from 6-8 p.m.
Meet artist Jan Burke and view her show "The Forest." It will be on view in the Bristol Room from October 11 through November 27.