Clinton Reading Challenge
Happening Now
Calling all readers age 12 and up! Help us reclaim victory in the Clinton Reading Challenge this summer! This year, we'll be competing against our friends in Clinton, New Jersey, and Clinton County, Pennsylvania to see which library can read the most before Labor Day.
All you have to do is keep track of how long you spend reading each week. Download a Clinton Challenge Reading Log, grab a paper copy from inside the KTL, or use your own method.
Every Friday from June 2 through September 4, let us know how long you've read during the week. You can enter your total online, email it to clinton@midyork.org, or snip this week from your reading log and drop it off. We'll tally the minutes and see how we stack up against the competition. Every week that you submit hours, you'll be entered into a raffle to win a fun prize at the end of the summer.
Last year we lost to New Jersey by just one hour and Pennsylvania seems determined to beat us both this year. Let's bring the trophy back home to New York, where the competition began!

---
Clinton Challenge Reading Rally
Thursday, June 22 from 6-8 p.m.
Stop by the deck anytime during the evening to read quietly together and log some hours for the Clinton Challenge. Bring your own book or choose one when you get here. If you're not tracking your time yet, we'll show you how to get started and you can include this time on your log. Our friends at The Waterville Times will provide snacks and there will be raffles for some reading-related prizes. All ages are welcome to join us at this event but the Clinton Challenge is for readers ages 12 and up.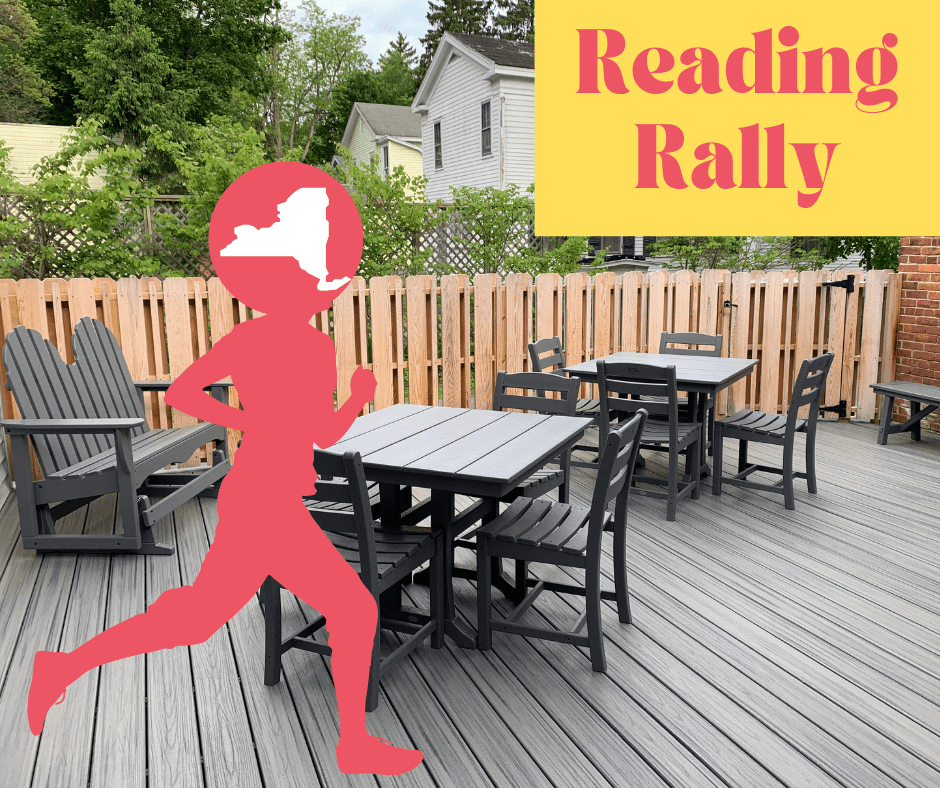 ---
Afternoon Movies
Tuesdays at 2 p.m.
June 13 – "80 for Brady" – A group of friends made it their life-long mission to go to the Super Bowl and meet NFL superstar Tom Brady. – IMDb
June 20 – "Champions" – A former minor-league basketball coach is ordered by the court to manage a team of players with intellectual disabilities. He soon realizes that despite his doubts, together, this team can go further than they ever imagined. -IMDb
June 27 – "Amsterdam" –  In the 1930s, three friends witness a murder, are framed for it, and uncover one of the most outrageous plots in American history. -IMDb
July 4 – No movie
July 11 – No movie
---
Book Groups
Last Wednesday of the month at 7 p.m. and the second Monday of the month at 1 p.m.
All are welcome to attend our monthly book groups for an informal conversation on the monthly selection.
The Monday group will meet again on June 12 to choose books for 2023-24. Some members gather at 12:30 p.m. to eat lunch together; the discussion begins at 1 p.m.
The Wednesday group will meet on June 28 at 7 p.m. to discuss  Euphoria by Lily King.
Copies of the books are available at the library. Stop in, call, or email clinton@midyork.org to reserve a copy.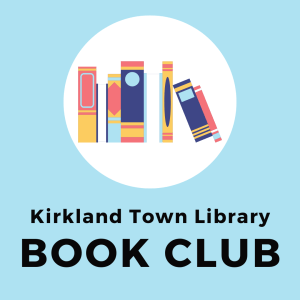 ---
Tech Time
Wednesdays from 10 a.m. until 1 p.m.
Bring all your tech questions and get one-on-one help. Find solutions you need to just about any kind of problem: setting up a Kindle, tablet, or phone; using Facebook; checking e-mail; printing documents; and much more. If this time doesn't work for you, call us at 315-853-2038 to set up an appointment.