Book Babysitters Needed
Seeking book lovers young and old to babysit books ages 1 month to 10 years. The position will be full-time while the library gets new carpet installed, from October 2 through at least October 16. Sitters will be required to take good care of their books, make sure they get a good night's rest and are well-loved. Babysitter certification is not needed; the only special skill required is a love of reading. 
How it works: Between Monday, October 2 and Friday, October 6, bring an empty box to the library or borrow one of ours. Choose a section of approximately 30 books from either the children's shelves, new books, or chapter books, and bring them to the front desk. There, you'll get a printout of the books you've borrowed and some helpful tips for taking care of your young friends. Bring the books home and read and play with them. Return them anytime between Monday, October 16 and the due date printed on their slip. You'll receive an official "Book Babysitter" certificate that you can show off to your friends.
28
Wed
All-day
Tech Time
Sep 28 @ 10:00 am – 4:00 pm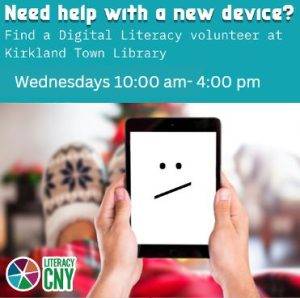 Bring all your tech questions to our reference librarian or expert volunteer and get one-on-one help. Find solutions you need to just about any kind of problem: setting up a Kindle, tablet, or phone; using Facebook; checking e-mail; printing documents; …
Continue reading
10:30 am
Walkers Story Time
Walkers Story Time
Sep 28 @ 10:30 am – 11:00 am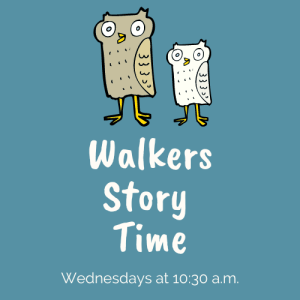 Join Ms. Ruth and Paulie for stories and songs. Wednesday's story time is geared to ages 2-3 but all ages are welcome at all story times.
7:00 pm
Wednesday Book Group
Wednesday Book Group
Sep 28 @ 7:00 pm – 8:00 pm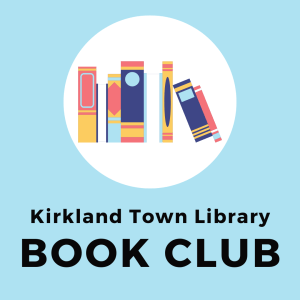 All are welcome to join an informal conversation on the monthly pick. Copies of the books are available at the library; call us at 315-853-2038 or stop in to get a copy. This month's book is Hamnet by Maggie O'Farrell.