19
Mon
All-day
2:00 pm
Monday Movie: "Mia and the White Lion"
Monday Movie: "Mia and the White Lion"
Aug 19 @ 2:00 pm – 4:00 pm
In this family-friendly movie, ten-year-old Mia builds a special bond with a white lion named Charlie. Rated PG. Run time: 1 hour, 38 minutes.
Tween Book Club
Aug 19 @ 6:00 pm – 7:00 pm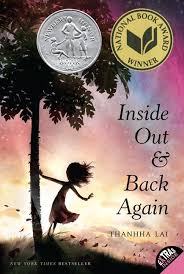 This book club is just for kids ages 9-12! This month's book is Inside Out and Back Again by Thanhha Lai. Contact the library to sign up and get a copy of the book.