---
To Our Community
In light of the legal provisions Gov. Cuomo is putting into place immediately, we are discontinuing curbside service, and all Kirkland Town Library staff members will be staying at home as of 5 p.m. today, Friday, March 20.
At this point, the library will remain closed indefinitely. 
As the Governor said in his press conference, all our actions affect one another. We all need to do our part to keep each other healthy.  
You can still get books, movies and magazines from the digital services available on our website. 
And while we won't be here to answer the phone, the Jervis Library in Rome is graciously offering the support of its librarians who will be available from their homes, Monday-Friday from 11-7 p.m. If you have questions, need to have your PIN reset, need a library card so you can access the online services, or just need to hear a friendly voice — please call them at 315-336-4570. 
We already miss seeing you.
We already miss our daily conversations.
We already miss not being able to provide our services.
However, we will be here when it is safe for everyone to be out and about.
Take care of yourself and each other, 
Anne Debraggio
Director, Kirkland Town Library
315-853-4928

14
Fri
All-day
9:15 am
Low Impact Exercise Classes
Low Impact Exercise Classes
Feb 14 @ 9:15 am – 10:00 am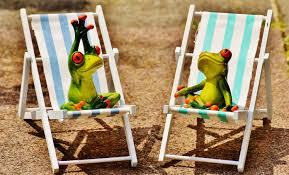 Get fit at the library this winter! Most exercises are performed in a chair. 2-3 pound weights are provided (or bring your own). No experience is needed. Space is limited; contact the library to sign up.