A Message From our Director
Dear Patrons,
The Kirkland Town Library remains open for access to our many services. Our recent investment in three top-of-line air purifiers, along with the enhanced cleaning protocols we have in place, give the library a strong defense against the coronavirus.
A big thank you to all our patrons who are respectful of our requirements to sanitize their hands, maintain at least six feet of physical distance from others, and wear a mask that covers the nose and mouth.
Nevertheless, the increase in infection rates warrants an additional precaution. Effective immediately, we will limit the time one can be inside the library to 15 minutes. This new protocol aligns with the CDC guidance.
Curbside service remains available, as does home delivery. Please contact the library for more information on either of these options.
Also, thank you in advance for understanding that it may take longer for a request (hold) to be fulfilled, and for items to be removed from your card.
Serving our community safely is our highest priority, and I welcome your comments.
Sincerely,
Anne Debraggio, Director
Click here for information about our COVID safe procedures.
Click here for updates about COVID-19 and lists of resources.
2
Wed
All-day
Do Good December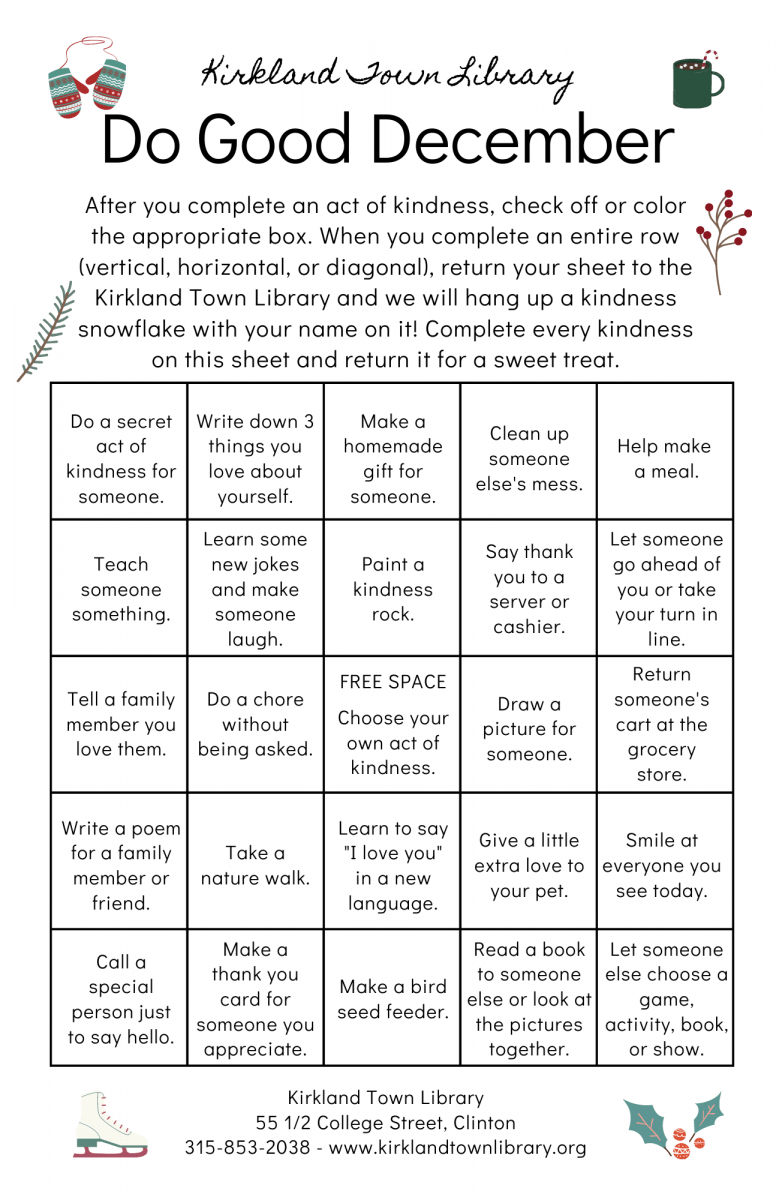 How many acts of kindness can you do this month? Take our challenge! Complete a straight line and we'll share your name with the community. Fill the board and you'll win a sweet treat. Download and print a copy at …
Continue reading
Winter Solstice Festival Kit
Winter Solstice Festival Kit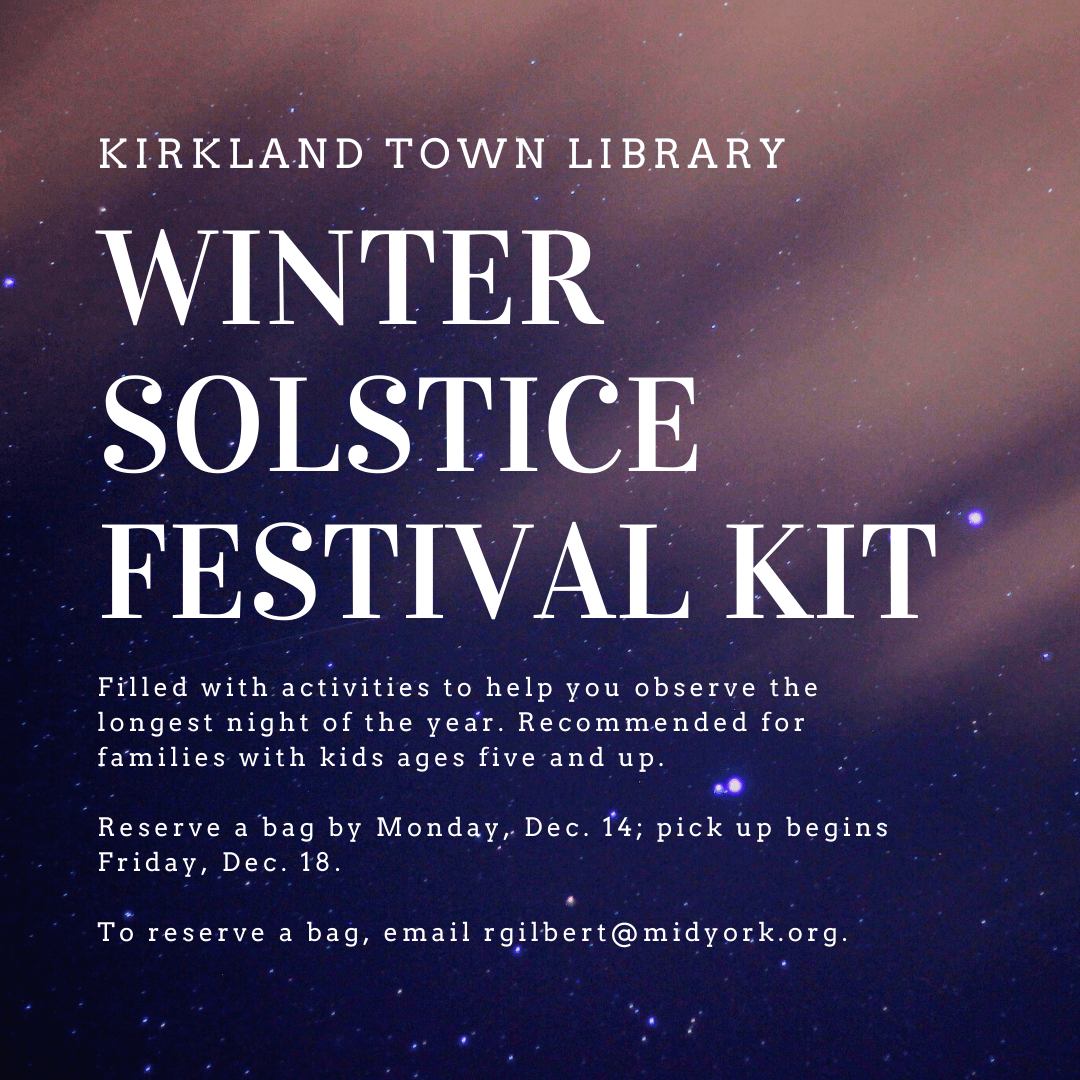 Families are invited to recognize the upcoming Winter Solstice with a special kit of activities. Reserve a bag by Monday, Dec. 14; pick-up begins Friday, Dec. 18. Call us at 315-853-2038 or email rgilbert@midyork.org while supplies last!