---
A Message From The Director
To our community,
The Kirkland Town Library will resume services on Monday, June 15 with curbside pick up only.
Starting then, patrons can contact the library and request items, which will be placed at the main entrance for contactless pick up. In addition to books and DVDs, patrons can also request book bundles on specific topics, Summer Reading Program materials, park passes, and more.
Check our website or call us for details as we move safely, slowly and steadily towards providing more services. We look forward to seeing you soon, even if it is from a distance.
Anne M. Debraggio
Director
18
Mon
All-day
2:00 pm
Monday Movie: "Maiden"
Monday Movie: "Maiden"
Nov 18 @ 2:00 pm – 3:45 pm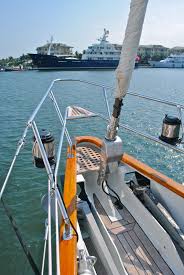 This documentary tells the story of the first all-female crew in the Whitbread round the World Race, a yachting competition.Rated R. 1 hour, 34 min.